I stepped out of my comfort zone last month and joined 60 other creative stall holders to share my love of Stampin'Up! Boy did I have fun!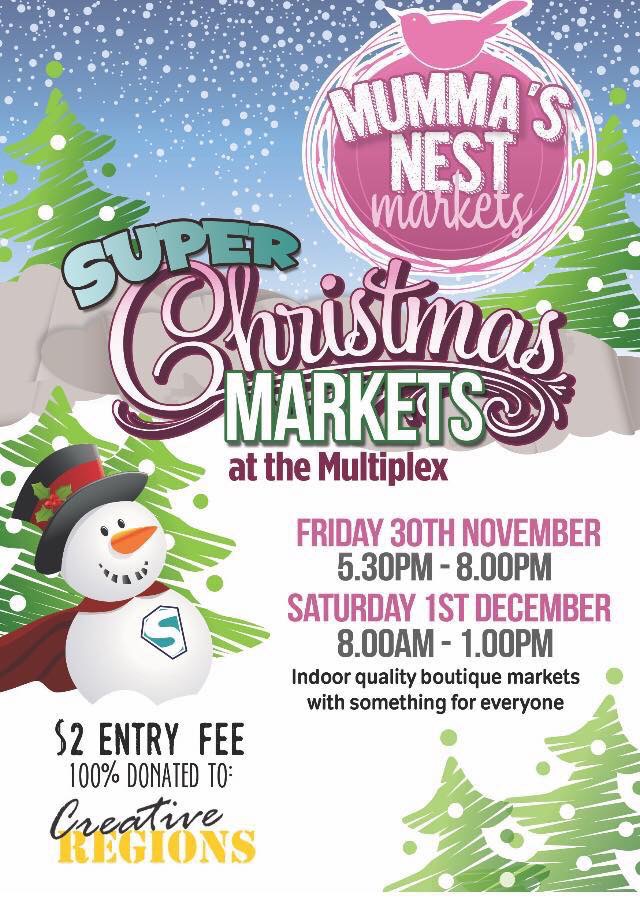 Here I am with the lovely Di one of the amazing staff of our local Creative Regions. She was the epitome of Christmas Spirit.
It was such a wonderful market that ran over two days. I met so many amazing new people who had either not seen Stampin'Up! before or had missed it terribly! It was so lovely seeing how excited they became looking at all the new products!
As you can imagine I loved every minute. There is nothing nicer then being able to share all of the new products and upcoming Sale-A-Bration Catalogue!
Plus who doesn't love creating goodies for Christmas, I know I do!
Here is some pictures of my stall from the day!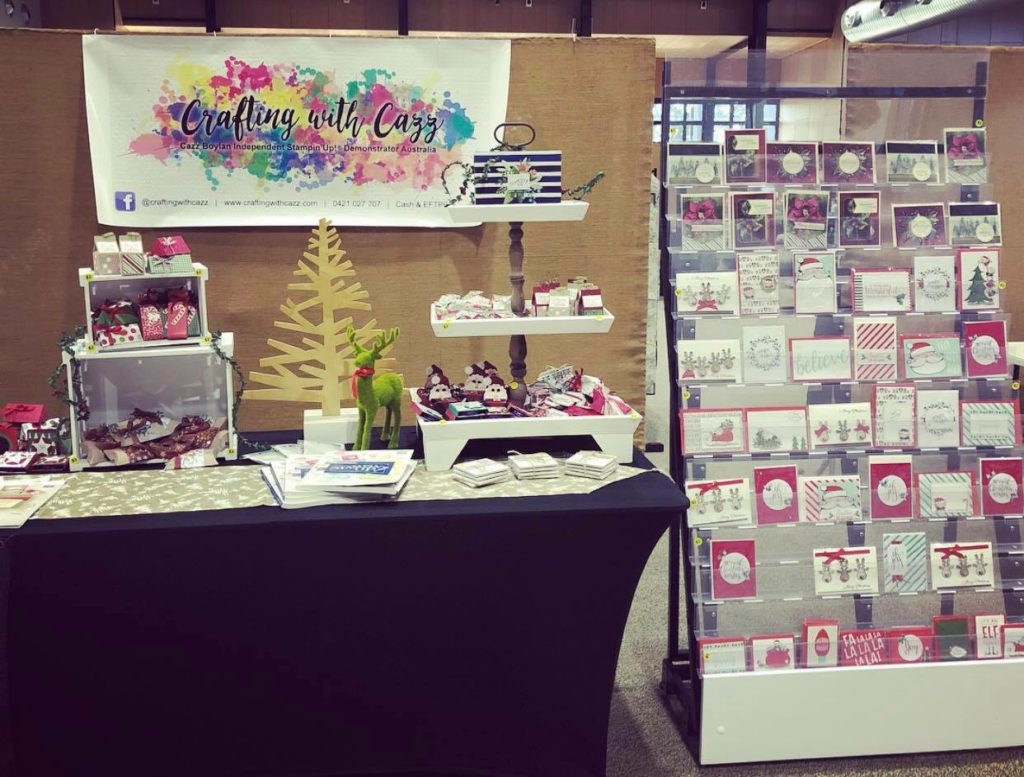 I am super exciting about our upcoming event to celebrate Sale-A-Bration, Stampin'UP!s once a year mega sale!
This will be a whole day of crafting and showcasing all the new products from the Catalogues. There will be 3 sessions of creating ,plus free time for your own creations.
Tickets are $80 which includes your Gift Bag including the new catalogue, goodies, lucky door tickets, three sessions of craft, morning tea, lunch and afternoon tea plus more!
Make sure if you would like to join us that you rsvp before the 3rd of January to reserve your spot and goodie bag.
Here are a few of the cards that were on sale! As most of you know I am time poor due to my silly heart so you will see almost all of these were created with the all inclusive kits in the Christmas Catalogue. The top two rows are from the Timeless Tiding's set and the rest I created with the Santa's Workshop Memories and More Kit. I just love being able to whip up 20 cards without having to do anything other then stamp a sentiment and stick together! My kind of crafting!
This little cutie is my niece Estelle! When I saw Jumping Jay's a gorgeous local children's boutique selling dresses in the same material I had made my skirt in I just had to purchase it! Isn't she the sweetest!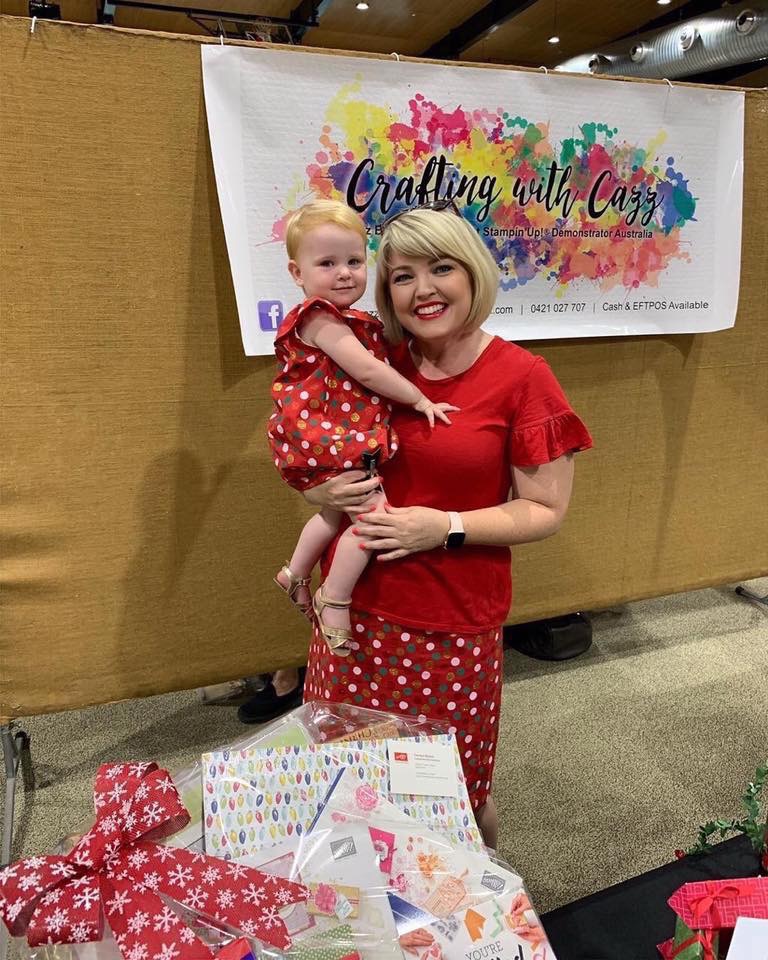 A huge thank you for everyone that stopped by, grabbed a catalogue or purchased from me! it sure was lovely meeting you all!
Happy Stamping,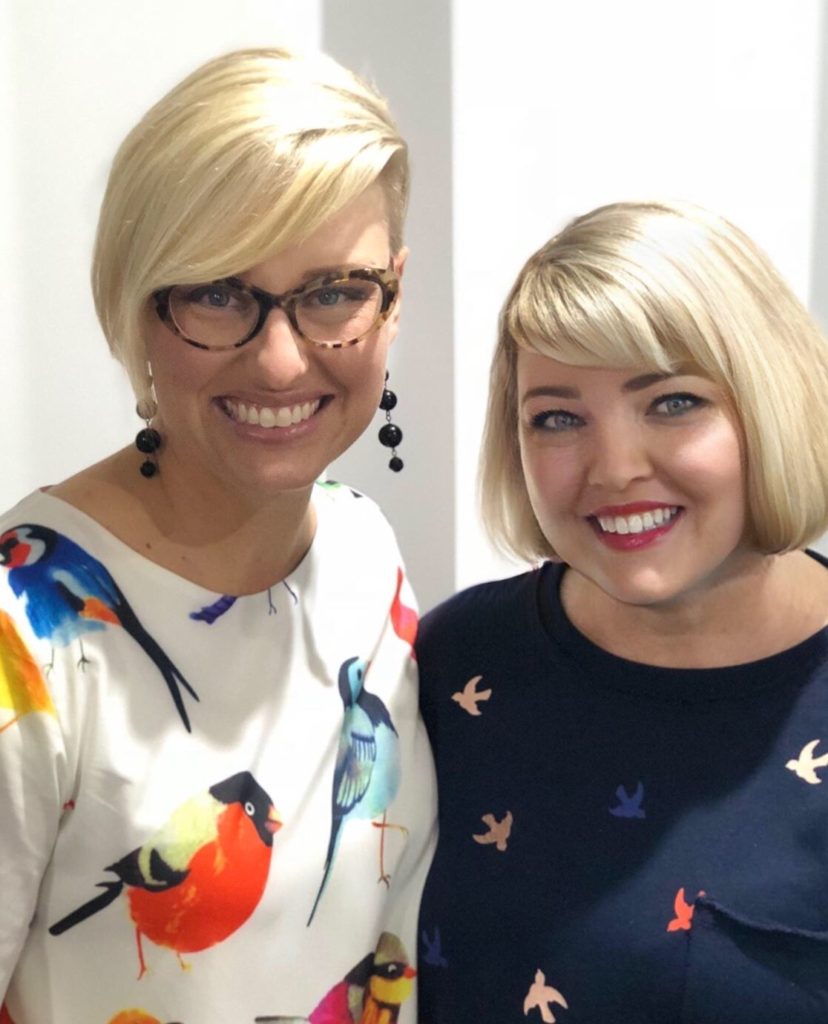 Love Cazzy xo
Don't forget to use this months HOSTESS CODE 397FHFY when ordering to go into this months draw! Shop now
Would you love a Stampin' Up!® Tote bag???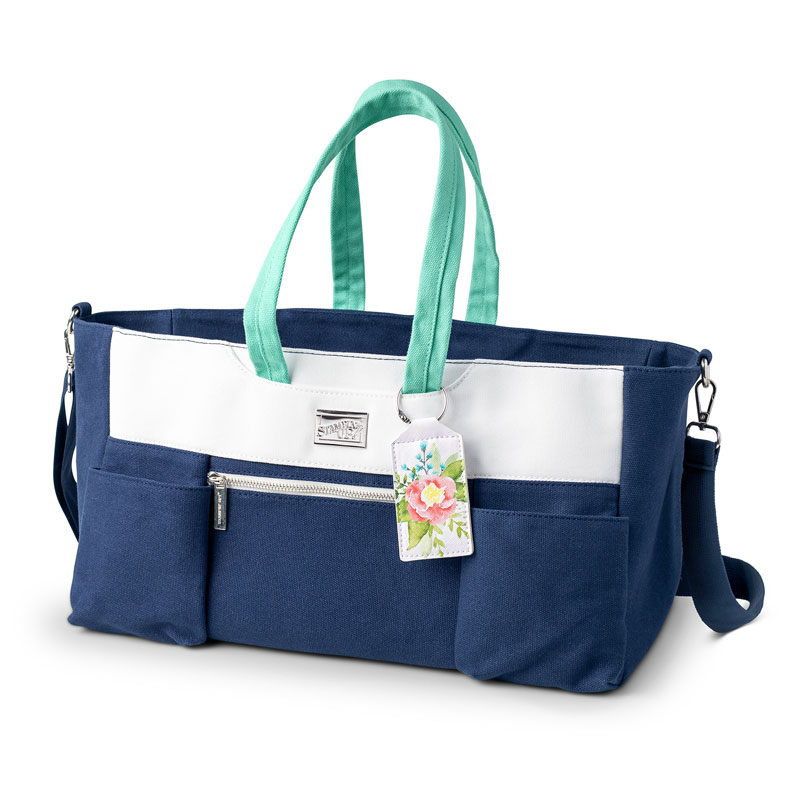 If you are thinking about joining to get one… I would SERIOUSLY be ready to join on the 3rd of January if you can as the bags ran out in two weeks for the demonstrator pre-order in the South Pacific….
You have TWO options when you join during Sale-a-Bration.
Option ONE – NO TOTE BAG
Get $315 of ANY PRODUCT you want and pay only $169
(plus free postage too)
Option TWO – I WANT THE TOTE BAG
Get $315 of ANY product you want PLUS the exclusive Tote bag and pay only $210 (plus free postage)
If you have ANY questions about joining up, please don't hesitate to ask. Remember that you have no obligation to sell AND you get 20% off all of your purchases after you join…. once you see this new catalogue you are going to need the 20% off! hahahaha
Need a catalogue? Message me on 0421027707 or [email protected] to receive your very own Happy Mail!
All images (c) of Stampin'Up!