How stunning is the All My Love Suite?
As the mum of four sons sometimes a girl just needs a little pink in her life! Don't get me wrong, I absolutely love being the mum to these handsome lads but Im out voted, my clothes line is full of jocks and socks and my home is geared completely around the men in my life …. barring my Craft Room.
So when I saw this suite I knew I had to have it so I could get my girly fix. Its such a romantic Suite, perfect for Engagement cards, wedding cards and birthday cards!
I love creating cards but there is nothing nicer then to have a gift box or bag to pop your gift in to compliment it. I find it hard to create just a card based class so there is always a 3D project in the mix!
Most of my crafters know by now that the Simply Scored is my all time favourite class tool! I love that I can create so many different projects with it and it costs only $50.
Instructions on how to re create this gorgeous little suitcase!
You will need one piece of Crumb Cake Cardstock measuring 10 3/4″ x 7 1/2″
With the long side at the top of your Simply Scored, score at 1 1/4″, 4 3/4″, 6″ and 9 1/2″
With the short side at the top score at 1 1/4″ and 6 1/4″
Burnish with your Bone Folder on all score lines.
Using your Snips cut up each of the smaller lines on both the long sides. Assemble your base with TomBow Glue and then adhere your lid together.
Adhere your ¾" strip of All my Love Designer Series Paper to your 1" cardstock, this will be your handle.
Score this piece at ¾" on each end.
To decorate you will need six 1″ punched circles.
Punch your six 1″ circles and then fold into half and then then again to give your quarter score lines to decorate the edges of your boxes. You will need to Cut your circle punches accordingly into ¾ of a circle, halves and quarter circles to create the corner savers on your mini suitcase.
This is such a cute and easy little project and I hope you love recreating it too!
If you liked that project then I know you are going to LOVE this one! Stampin'Up is offering this sweet deal for you to recreate these gorgeous pillow box gifts!
Note- sentiment can be changed to suit!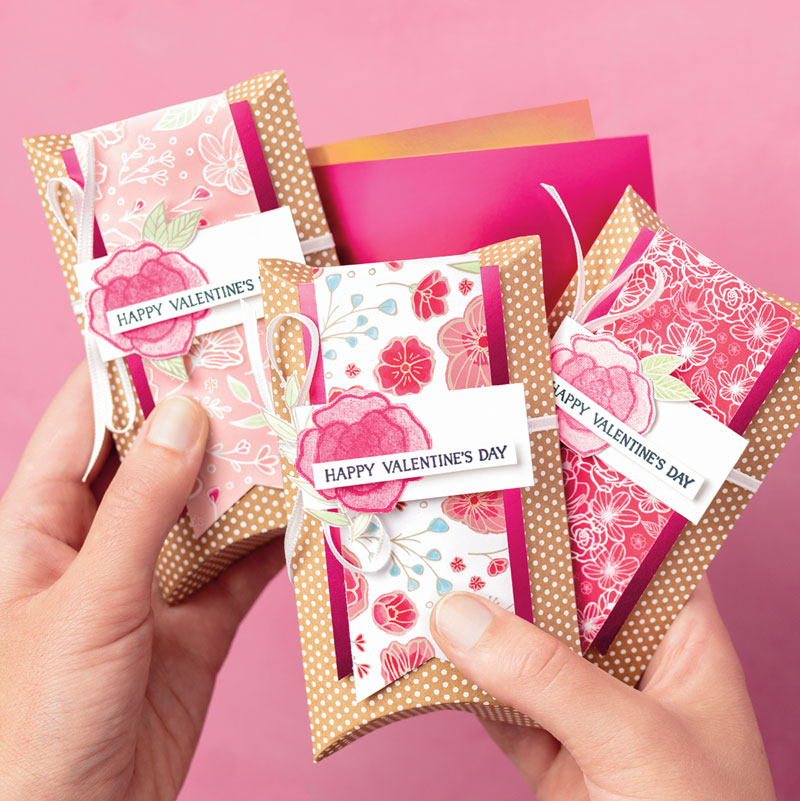 Purchase the products to make this project and you'll immediately qualify for the following FREE Sale-A-Bration item used to make the project:
The stunning Grapefruit Grove & Lovely Lipstick Foil Sheets!
Click here to purchase yours now!
For $105 You will receive the following items –
* Forever Lovely Photopolymer Stamp Set
* All My Love Designer Series Paper
* Whisper White A4 Thick Cardstock
* Lovely Lipstick Classic Stampin' Pad
* Tuxedo Black Memento Pad
* Whisper White 1/8″ Sheer Ribbon
* Kraft Pillow Boxes
How amazing is that! Plus you will have plenty of paper, ribbon inks and that stunning stamp set to recreate more projects!
Don't forget there is also stunning Dies to coordinate with this set !
Thank you so much for stopping by! I hope you loved these projects as much as I do!
Drop me a line if you recreate and of the projects shown! I'd love to see your spin on it!
Love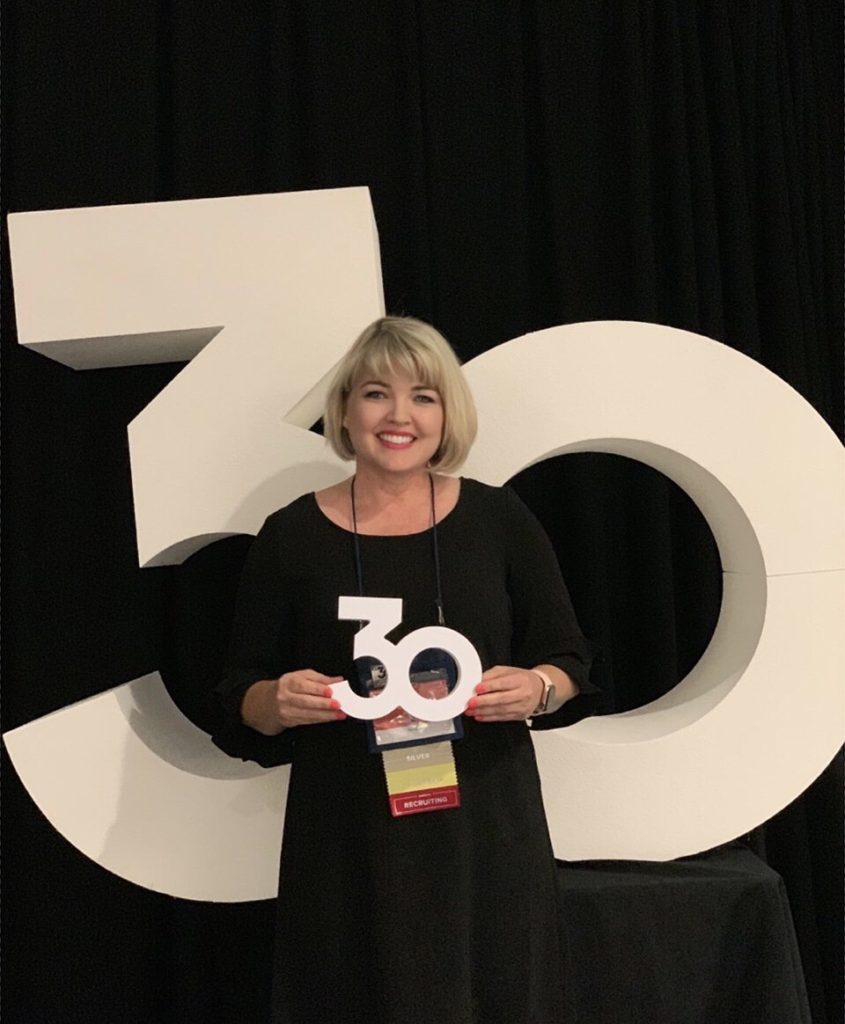 Cazz xo