Cancer really, really sucks! There is really no other way I can say this without adding some really atrocious swear words that my mother would wash my mouth out for!
Cancer or the Big C as it's called in my household, does not discriminate. It is a disease that can and does affect us all regardless of race, gender, religion or social status.
It has affected our family directly with the loss of my own father and two wonderful Uncles.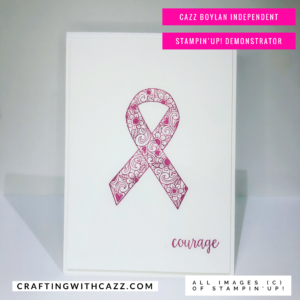 Over the years I have watched so many amazing friends fight this insidious battle with a strength and determination that you wouldn't believe. Don't get me wrong they must have their bad days but they just get on with it and know that tomorrow is another day. A battle must be fought to be won.
Two of my besties Shazzy and Mel have both battled cancer first hand. Strong women who fight the fight and show cancer who is boss! They have been such a wonderful support to me over the years and they share a love of my boys which is returned in full. They love me like a friend should and I love them back loads and loads.
These women inspire me each and every day!
Sometimes I feel sad and sorry for them but quite frankly they are stuck with me ha ha ha.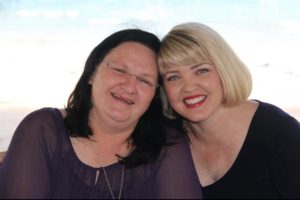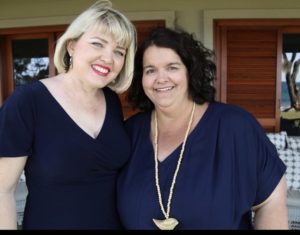 After hearing that another friend was diagnosed with this really crappy C word, I was completely at a loss at what i could do to help. I approached my friend Symon who works for the Cancer Council in Brisbane with my idea of holding a morning tea to raise funds. He thought it was a great idea, gave me lots of guidance and told me to go ahead with it!
I then rang Stampin'Up! to see if they would donate something for my event. Only a few days later a box with almost a $1000 worth of Stampin Up! goodies turned up on my doorstep as a donation. I am so honoured to work for such a generous and wonderful company.
My silly little heart makes me feel quite useless at times but I realised this was something I could do! So I did it with gusto!
On the 24th of October with the help of my beautiful family and dearest friends I held a lovely morning tea for 40 beautiful ladies who had all been affected by cancer in some way. We were so lucky to have such an amazing spot for the day all thanks to my baby sister and my brother in law for their perfect backyard.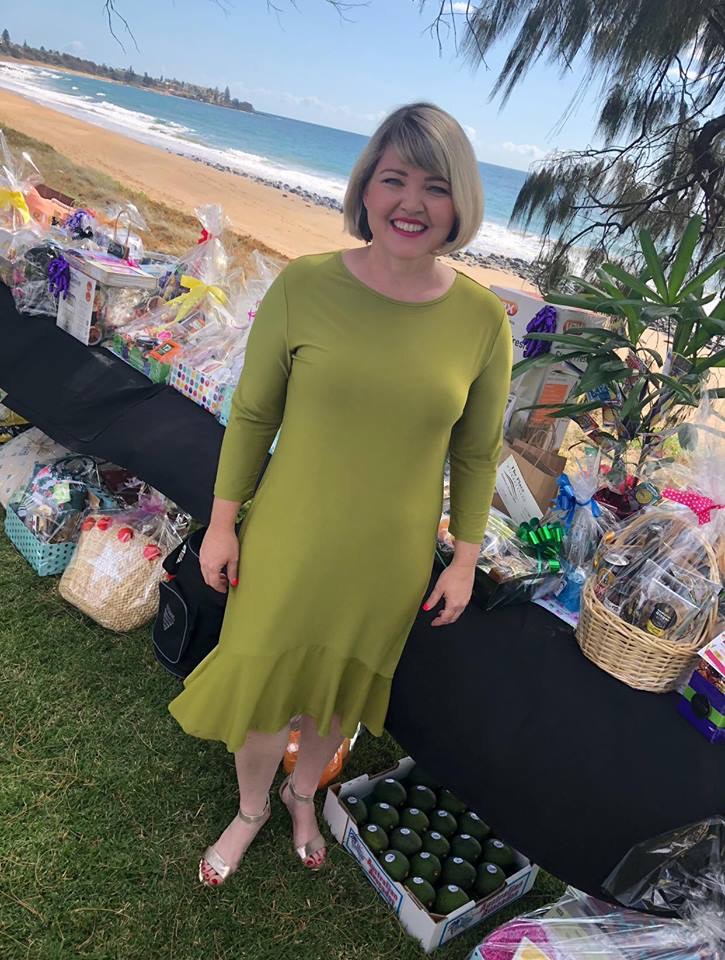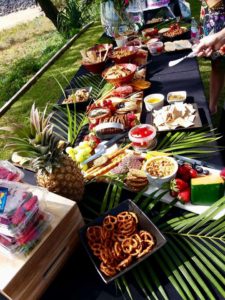 I had approached many wonderful businesses who were more then happy to offer amazing prizes for my raffle including holidays to Melbourne, Sydney and Gold Coast, Flight Vouchers, stunning artisan jewellery, Reef Tours, Local Food Tours, limited edition sunglasses, Fine dining vouchers, Electrical packages, the most amazing gift baskets and food hampers filled with local delicacies, Fresh produce, fine local wines, hairdressing and pampering packages and so much more!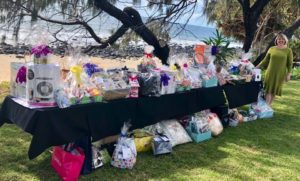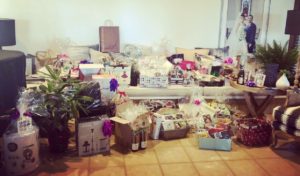 I also had some wonderful friends approach me to donate more wonderful prizes including another beautiful local demonstrator Michelle who had fought cancer herself and won!! How amazing and generous is that!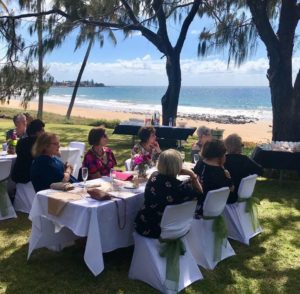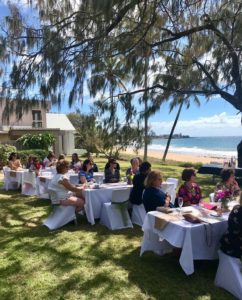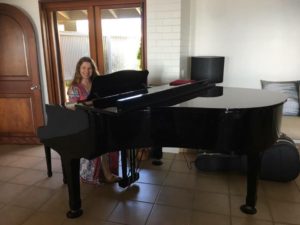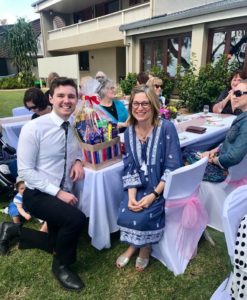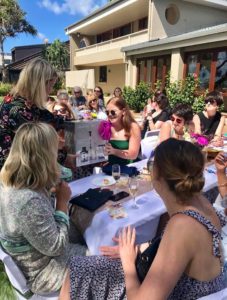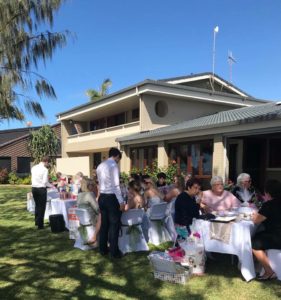 I am so very thrilled to announce that on the day we raised just under $4500!! With a few more smaller events, a donation from The Crush Festival and my own Stampin'Up! commission added I have hit my goal of $5000!!
Thank you, thank you, thank you to each and every person that helped me reach this goal! I couldn't have done it without you!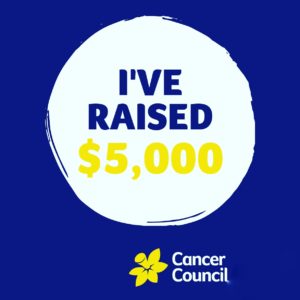 Now if a mum of four with a dodgy heart can fundraise $5000 just think what you could do? I extend an invitation to you to try and raise much needed funds for this worthy cause! There are so many ways to raise funds! Send a message to your local Cancer Council Branch and they will be more then happy to give you some ideas.
Happy Stamping,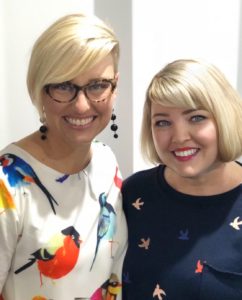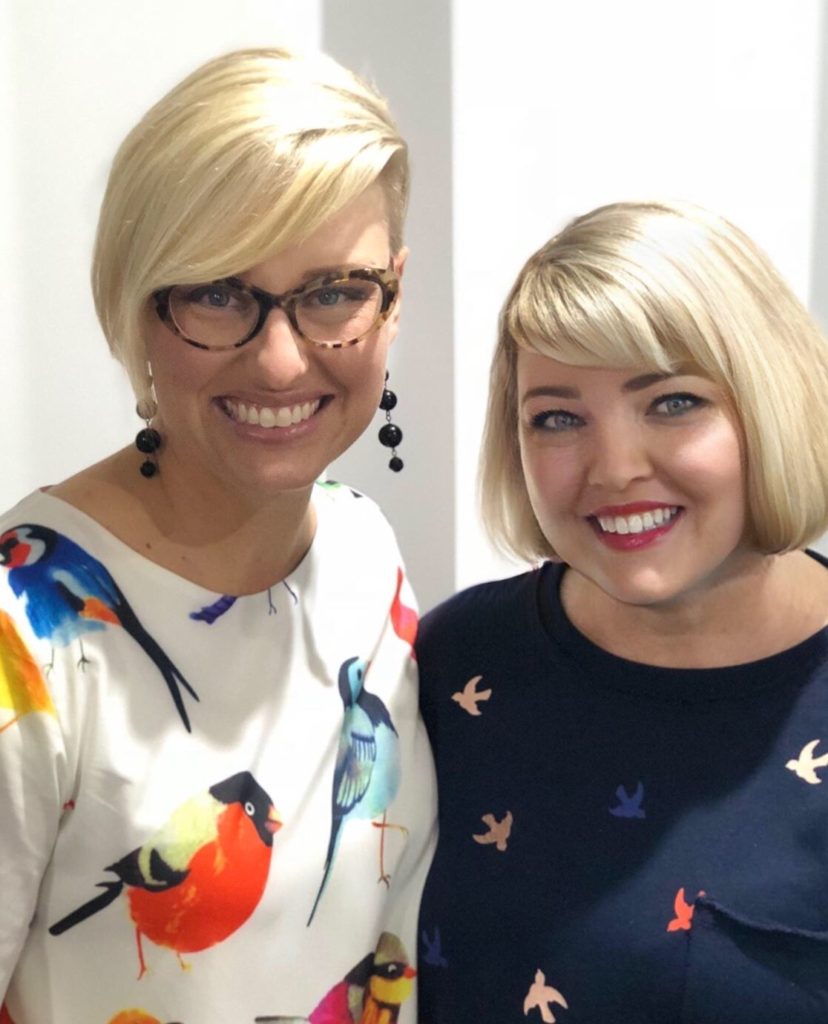 Love Cazzy xo 
Rest in Peace Gem xo