Hey there, fellow crafters! Welcome back to my Crafting with Cazz blog. Today, I'm thrilled to be back hopping with the fabulously talented "Around the World on Wednesday" crew, as we embark on a colourful crafting adventure.

This month's challenge was all about a colour challenge taking inspiration from "Fall in Paris". Embracing the beauty of fall whilst enjoying Spring in Australia was one blog hop I couldn't wait to dive into! Join me as I take you through my creative process and share the stunning autumnal themed card I crafted using Stampin'Up's Garden Dies and the Autumn Leaves Dies.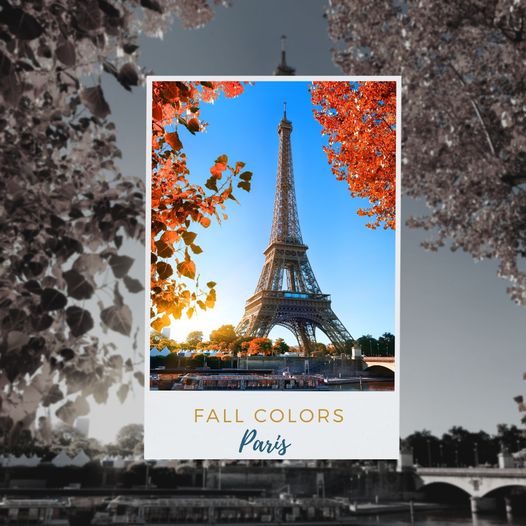 As the leaves change their colours and the air turns crisp, I felt inspired to capture the essence of this enchanting season in my crafting. The colour challenge for this month featured a rich palette of warm, earthy tones, Cajun Craze, Poppy Parade, Pecan Pie, Poppy Parade and Coastal Cabana to name a few – perfect for recreating the beauty of fall onto paper. I was excited to work with these hues and let my imagination run wild.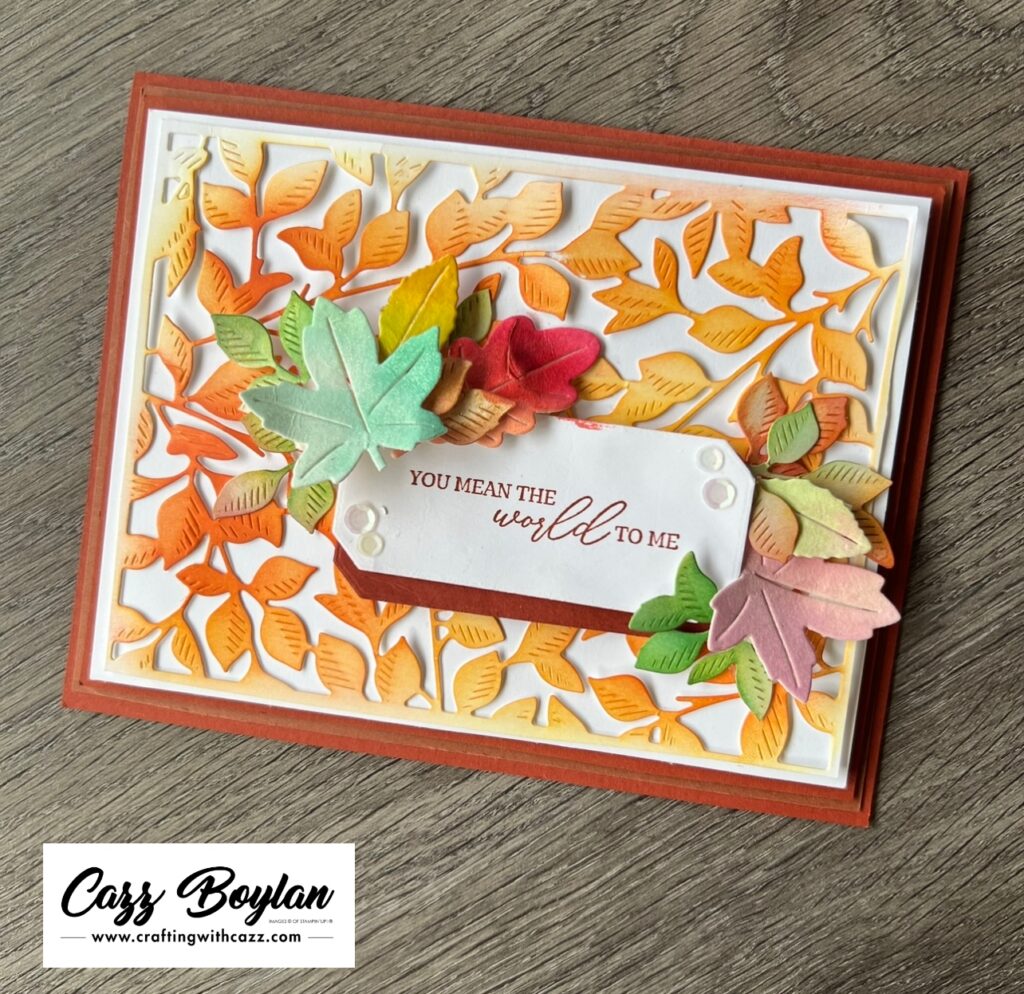 For this project, I chose the exquisite Garden Dies by Stampin'Up, a set that beautifully captures the essence of nature and with two different background dies to choose from you cant go wrong. To enhance the autumnal theme, I also incorporated the stunning Autumn Leaves Dies (162185) to add that extra touch of seasonal magic. These two dies would be the foundation of my creation, and I couldn't wait to see how they would come together.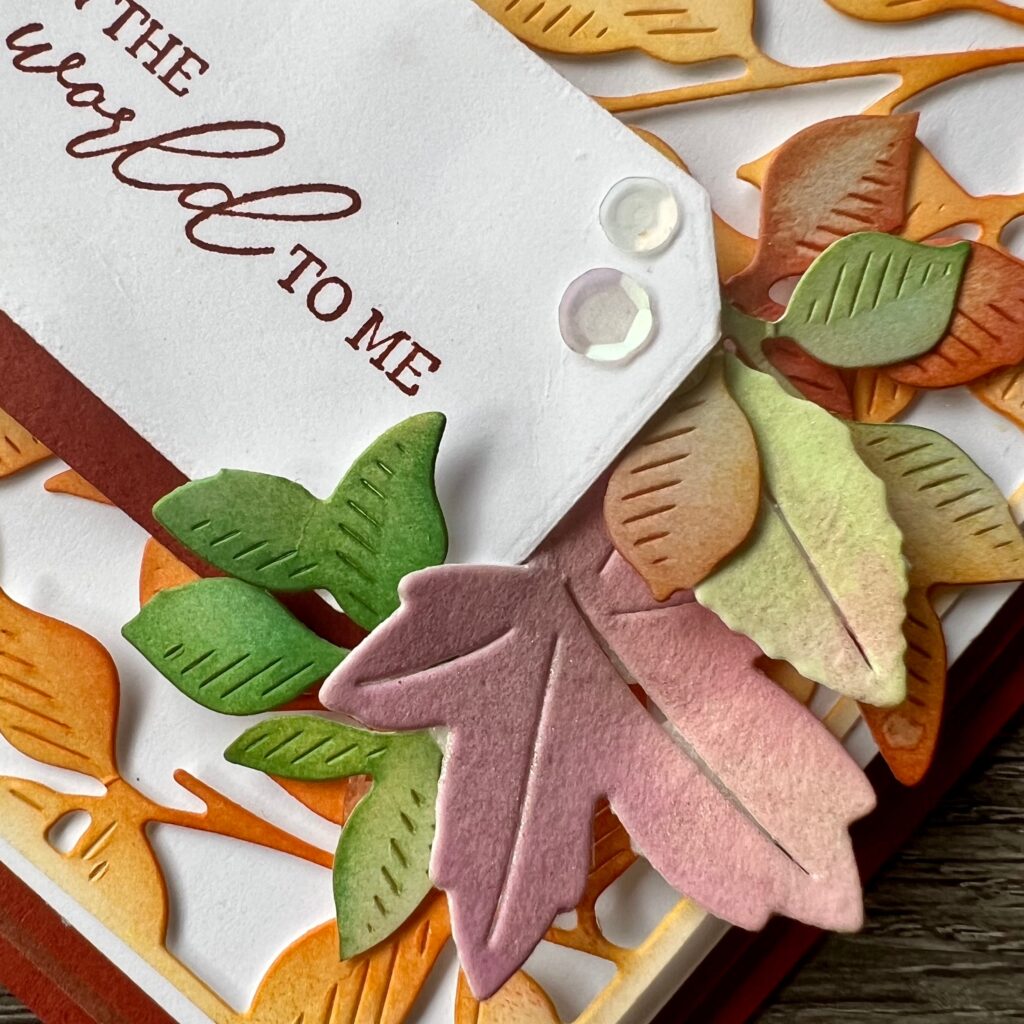 To create the soft, gradient background and stunning leaves for my card, I turned to one of my favourite tools – blending brushes. These wonderful brushes allow for smooth and seamless colour transitions, making them perfect for achieving that dreamy autumn sky look. With a gentle hand and a selection of rich, autumn colours, I started to blend and layer my way to a beautiful, warm backdrop.
With the background ready, it was time to assemble the rest of my card. I carefully cut out various elements using the Autumn Leaves Dies, selecting colours that matched the autumn theme and they all blended together beautifully . As I began to layer these intricate pieces onto the background, my card started to take shape. It was a true labor of love, and the result was stunning.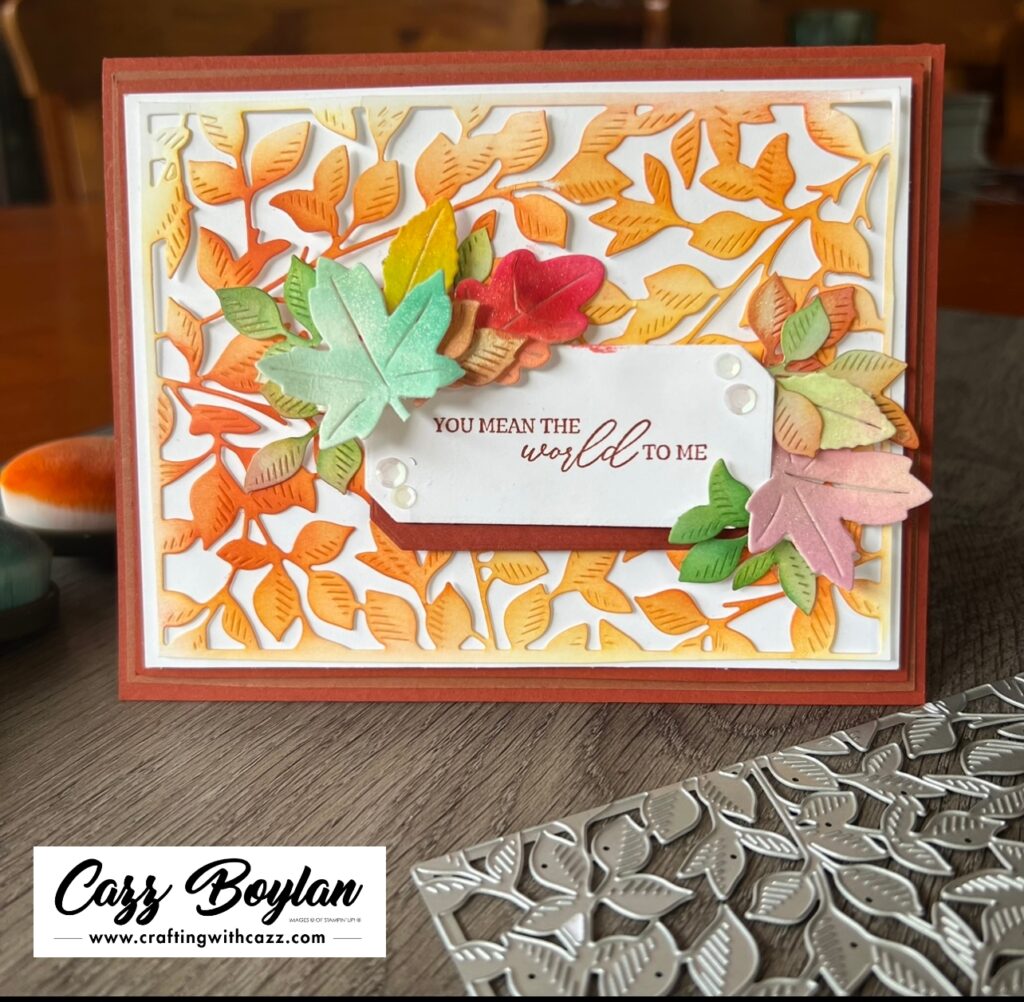 To add the finishing touches, I used my favourite tool Wink of Stella to give a beautiful shimmery feel to my card. I also incorporated some Adhesive Backed Sequins 161206 to give the card a touch of elegance and a heartfelt sentiment from Botanical Layers Stamp Set completed the design, making it ready to be shared with someone special.
Crafting this autumnal card for the "Around the World on Wednesday" colour challenge was a delightful journey through the vibrant colours and magic of the season. The Garden Dies by Stampin'Up and the Autumn Leaves Dies (162185) played a crucial role in bringing my vision to life, while blending brushes added that extra layer of depth and warmth.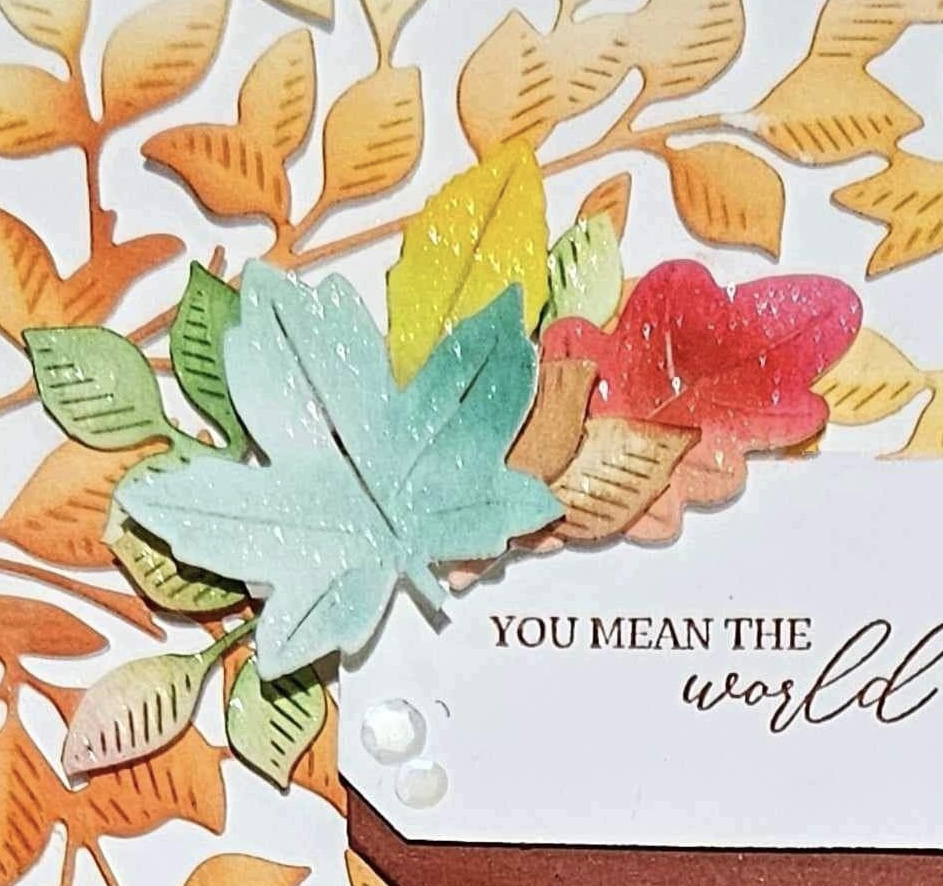 I hope you've enjoyed this colour challenge creative journey with me and the beautiful AWOW crew. Crafting is not just about the end result; it's about the joy of the process and the inspiration that each challenge brings. I encourage you to explore your own creativity and embrace the beauty of the changing seasons in your projects.
As always I have a list of all the products used to create this project at the end of my Blog for your shopping pleasure. Don't forget if you have any questions please do not hesitate to reach out, I am more then happy to help you out.
Now please HOP on over to my beautiful friend Cheryll Miller and see what she has created for you!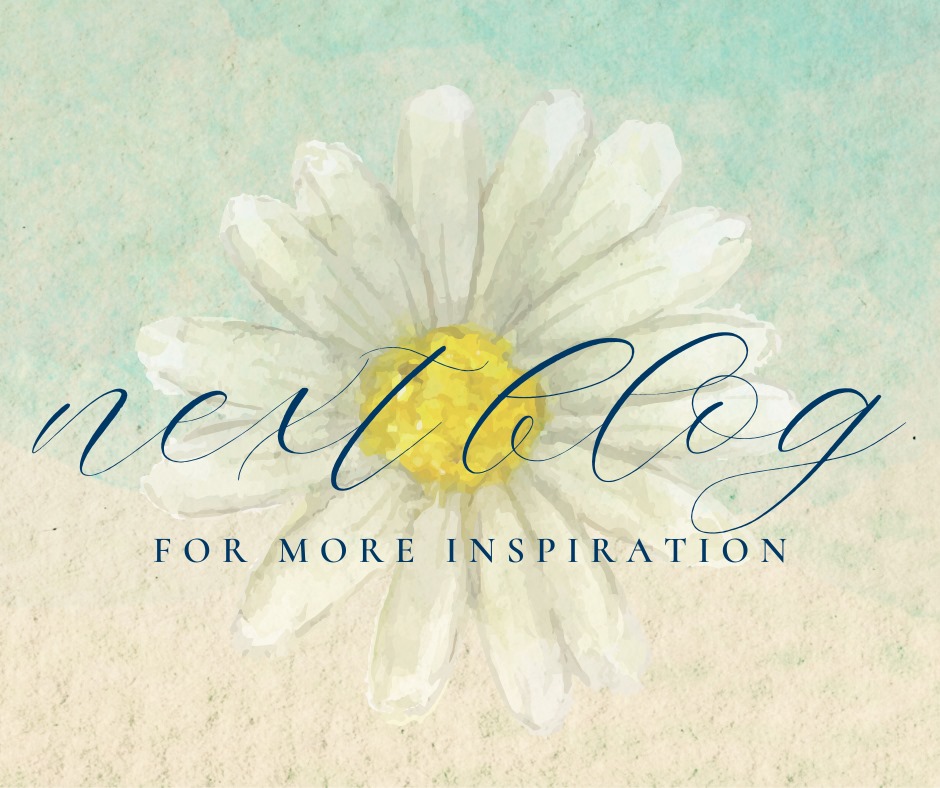 Cazz Boylan – AU YOU ARE HERE!!!
HAPPY STAMPING,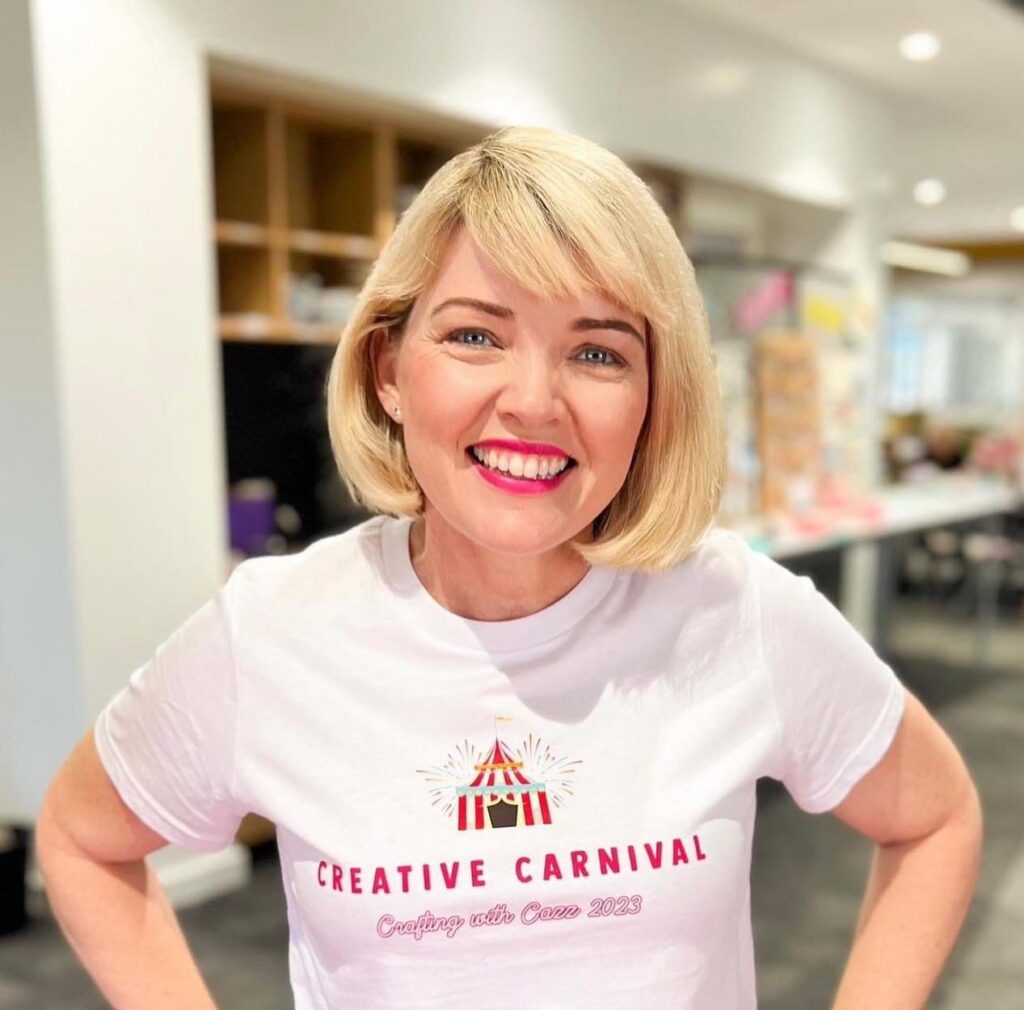 LOVE CAZZ X
COPYRIGHT & DISCLOSURE
All images are copyright of Stampin' Up!® 1990-2024 (unless otherwise stated). All content is the sole responsibility of Cazz Boylan as an Independent Stampin' Up!® Demonstrator and the use of and content of the classes, services, or products offered on this web site is not endorsed by Stampin' Up!® All cards and items on this web site are for your personal use, inspiration and enjoyment only and may not be copied for publication or contest submission. Thank you.
SHOP WITH CAZZ
Product List