Oh its so nice to be back hopping with the lovely ATWOW team and even nicer that I get to CAS(e) the gorgeous Teri West!
This months theme was rather special! As we are all scattered all around the world we were asked not only to CAS(e) a team member but to get to know each other better.
After a wonderful Facetime call I found out that the lovely Teri hails from Juneau, Alaska, surrounded by incredibly water views and beautiful mountains where as I am 11,405km across the seas on the coast of Australia.
We may be poles apart in distance but gosh we hit it off like life long friends.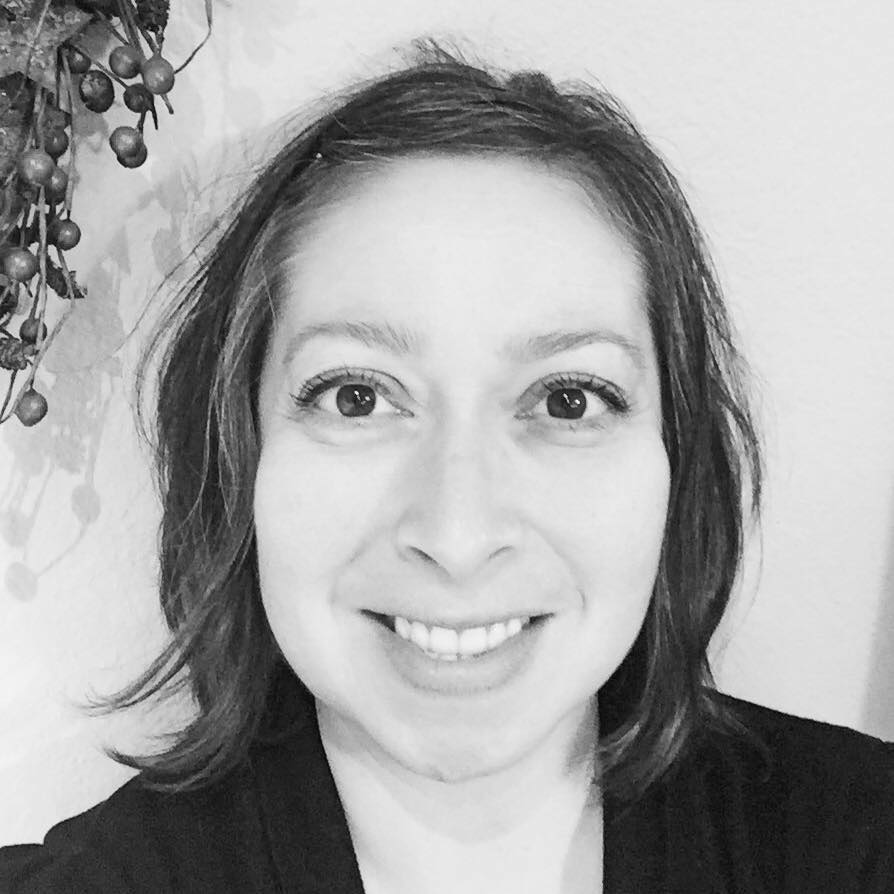 It may sound strange as I come across a very confident person but I always get really nervous when meeting new people. I shouldn't have been worried as Teri was so beautiful, kind hearted and welcoming so much so that I felt right at home straight away.
I honestly loved talking to her about the differences of where we live, our climates and the different types of animals we have…..I must admit Im glad we only have snuggly Koala kind of bears and not brown bears but in saying that I am so jealous that she gets snow!
SNOW is on my bucket list of things to experience before I die!
I also got to tour Teri's Craft room and boy oh boy did I have craft room envy!!! It is the perfect space to hold large classes and I just know that when she retires and can dedicate more time, that its going to be filled to the brim with happy crafters. Terri is drawn to crafting with florals and plants where as I love lots of really girly colours, I think this stems from me trying to get my girly fix as I'm surrounded by hubby and my four boys!
I really struggled to choose which of Teri's cards to CAS(e) as they are all so beautiful but I kept coming back to this nautical card as I loved the Faux Embossing Technique she used.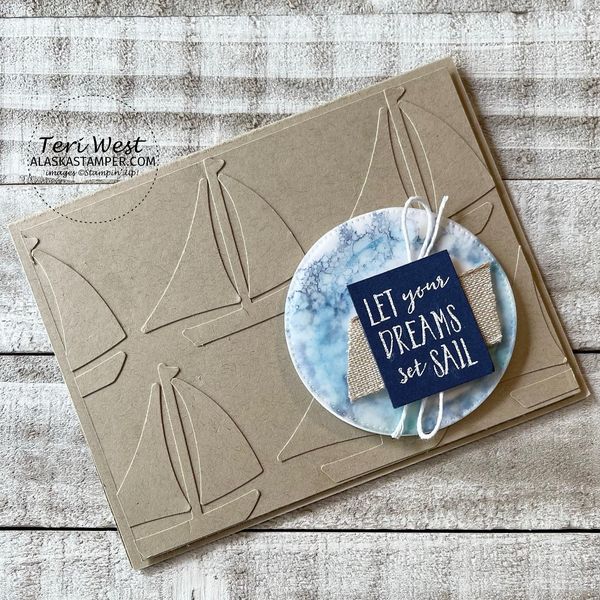 Teri has created a Faux Embossed background using the Sail Boat Builder Punch! Doesn't it look fabulous! I love the bubbly background as it reminds me of the frothy sea and continues that beautiful nautical theme.
So to CAS(e) Terri's card it is important to know that Christmas is my most favourite time of year so with that in mind its never too early to start getting your Christmas card stash ready! I also love Rudolph The Red Nose Reindeer so I decided to join those two loves together to create this fun and Christmassy card!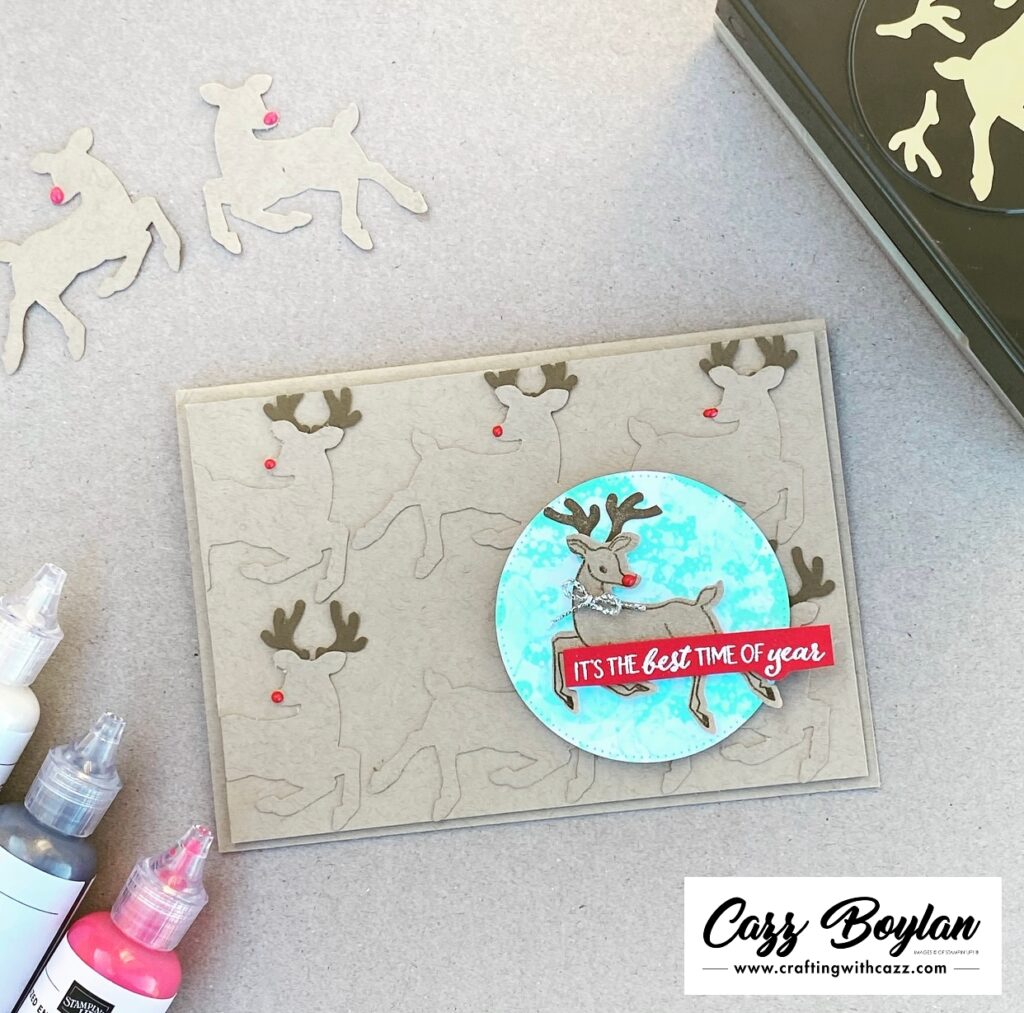 I have used the Peaceful Deer Stamp Set & Deer Builder Punch to create the Faux Embossed background and I had so much fun blowing bubbles with my Stampin Ink refill mixed with a dash of water, a dash of liquid soap and a bamboo straw to create the bubbly background – lets pretend that it kinda looks like fluffy snow! To finish off I added some Pearlised Enamel Basics in Real Red to each of the reindeers noses to make them look like real Rudolph's!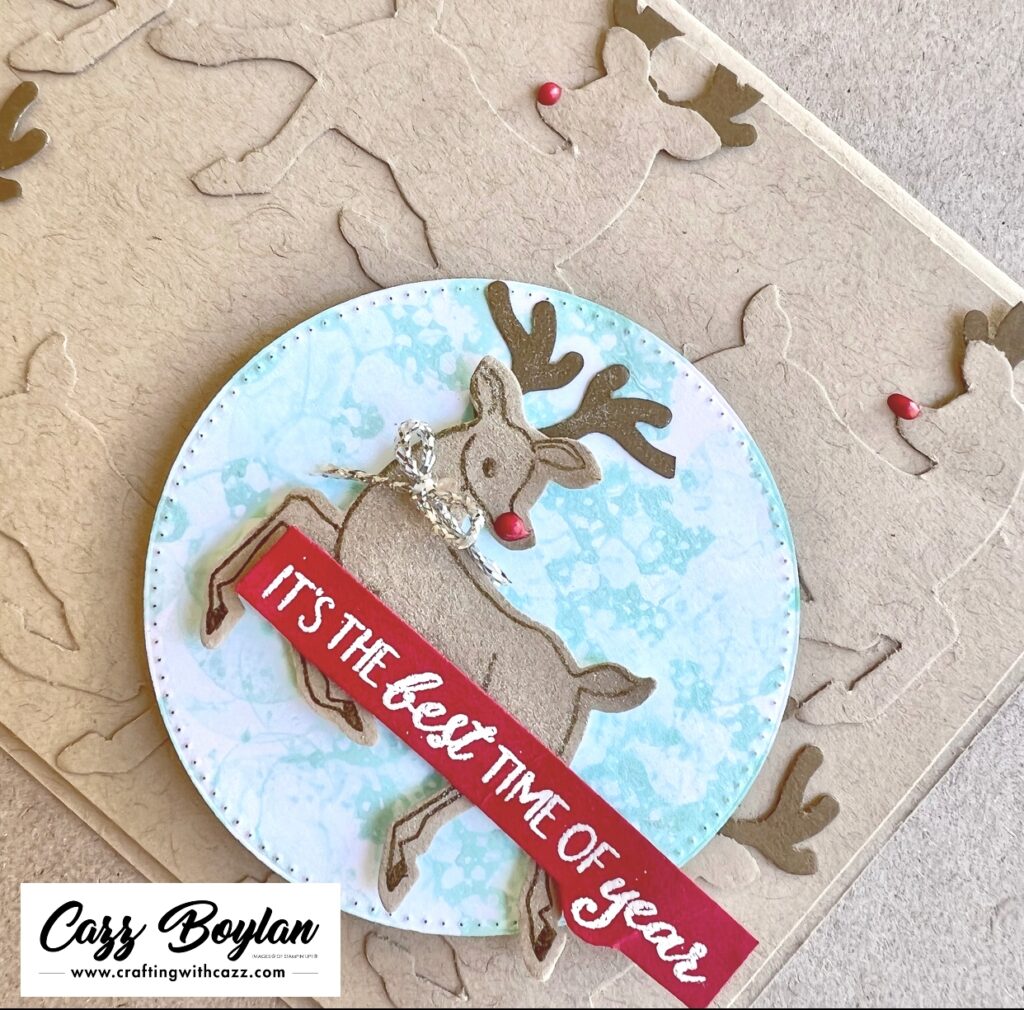 We have two Stampin'Up! products that I absolutely adore, the first and often missed in the Annual Catalogue is our Adhesive Sheets! Peel off one side of the adhesive sheet and add it to the back of your card stock and either punch or run your stamped image and Die through the Stampin' Emboss and Cut Machine then peel it off and adhere to your card front -thus creating your very own sticker! As you can see this is how I adhered my reindeers to the card without having to worry about any glue seepage.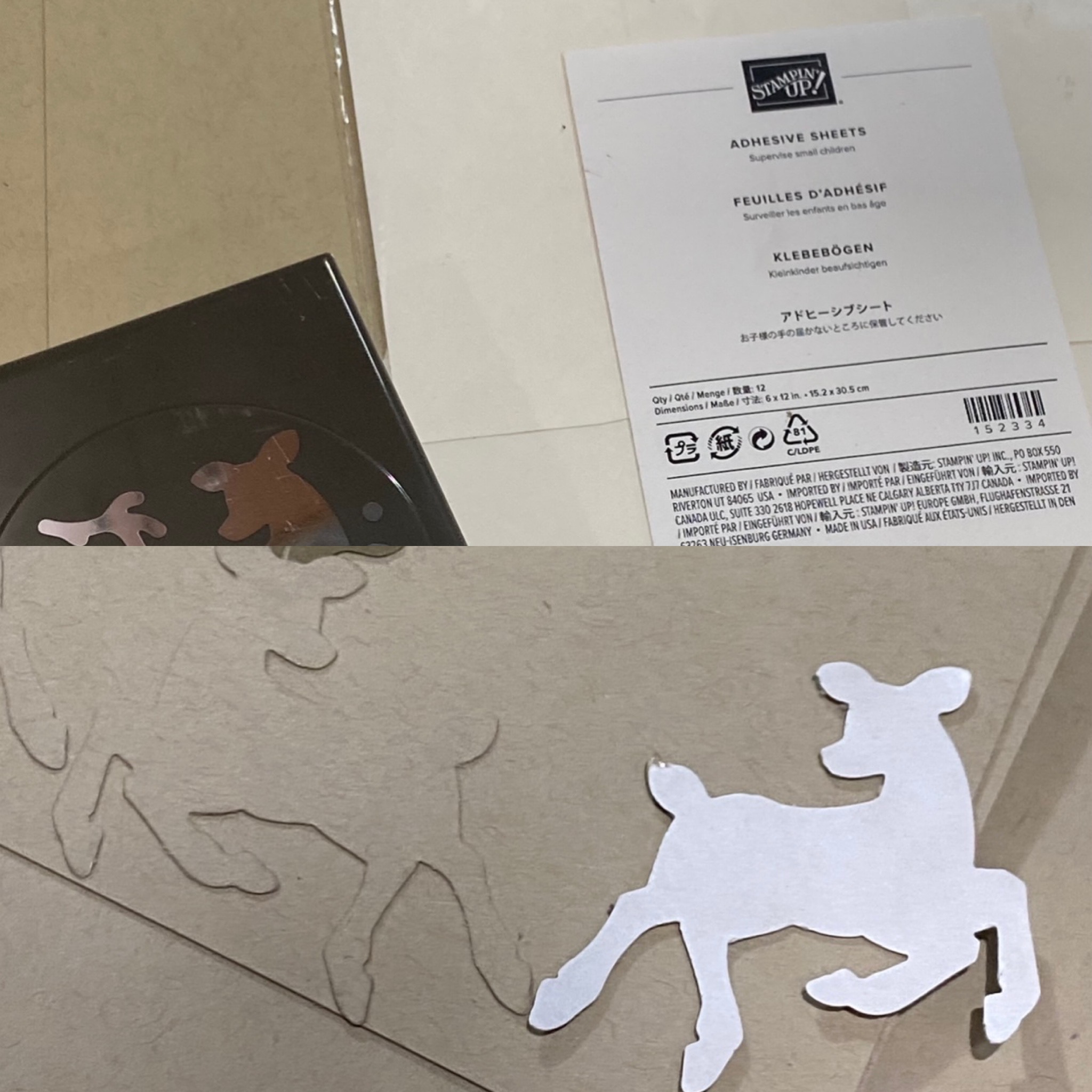 The second product that you are going to fall in LOVE with is the BRAND NEW Pearlised Enamel Effects Basics. You can use this lacquer in so many ways. The small, thin tip makes it easy to outline stamped images or add detail. Draw attention to part of a stamped image. Write and draw shapes such as stars and hearts BUT my most favourite TIP for you all is to unroll your Mini Glue Dots and add a small spot of the enamel onto each adhesive dot. Allow to dry and you have your very own Pearlised Enamel Embellishments…..make as many as you need! This is such a game changer!
I have added all of the products used to create my card at the bottom of this post for your shopping pleasure!
Please now hop on over to my Stampin sister and great friend Cheryll Miller and see her beautiful CAS(e) creation!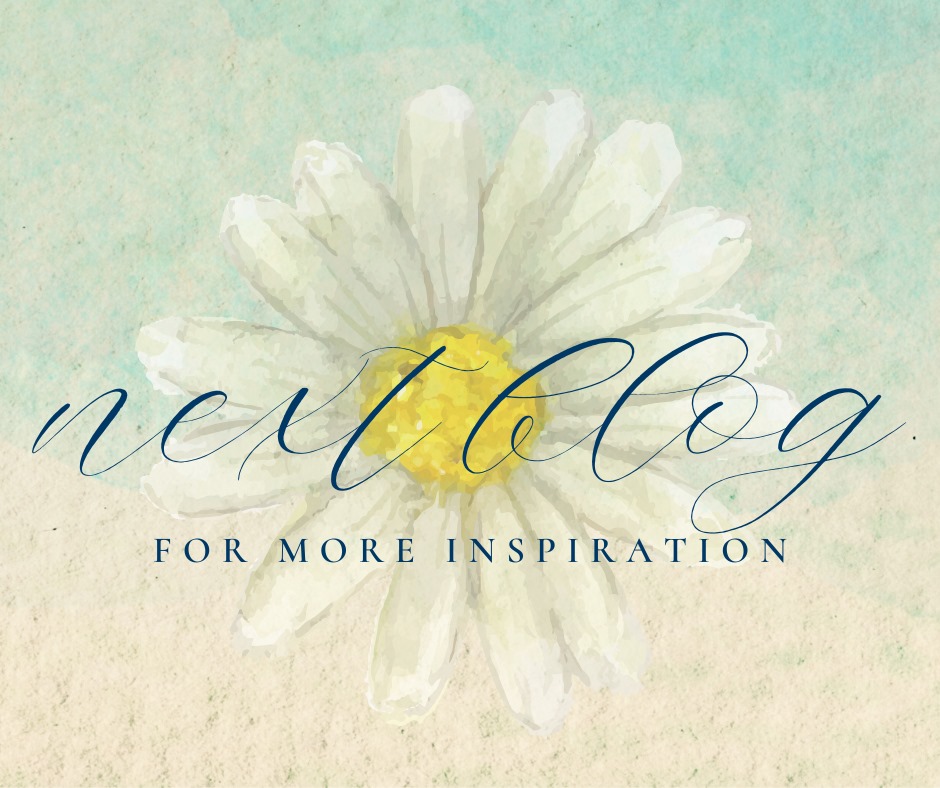 Cazz Boylan – AU YOU ARE HERE!!!
Happy Stamping,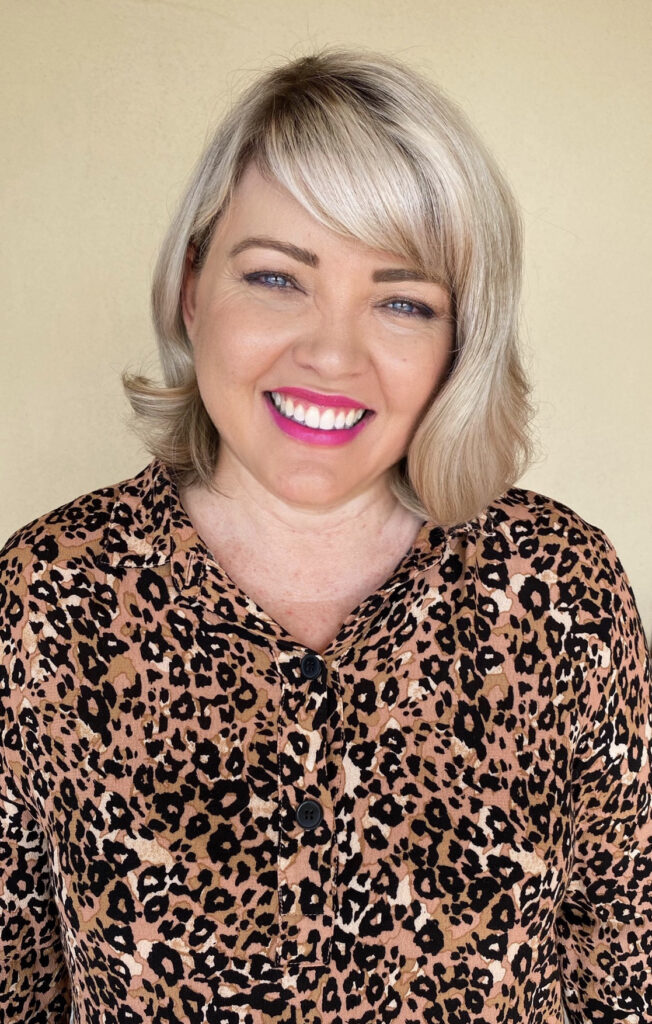 Love Cazz x
Would you like to join my beautiful team and get 20% discount off all your future purchases?  How about being able to purchase from new catalogues a month earlier then anyone else?
What about getting this fabulous NEW Making Plans Planner, stickers, notebook Trio and coordinating Stamp Set for FREE? ( Limited Time Only)
If you would like to be a part of this exciting opportunity then Sign up here and join my AMAZING team!  – Join My Beautiful Team today!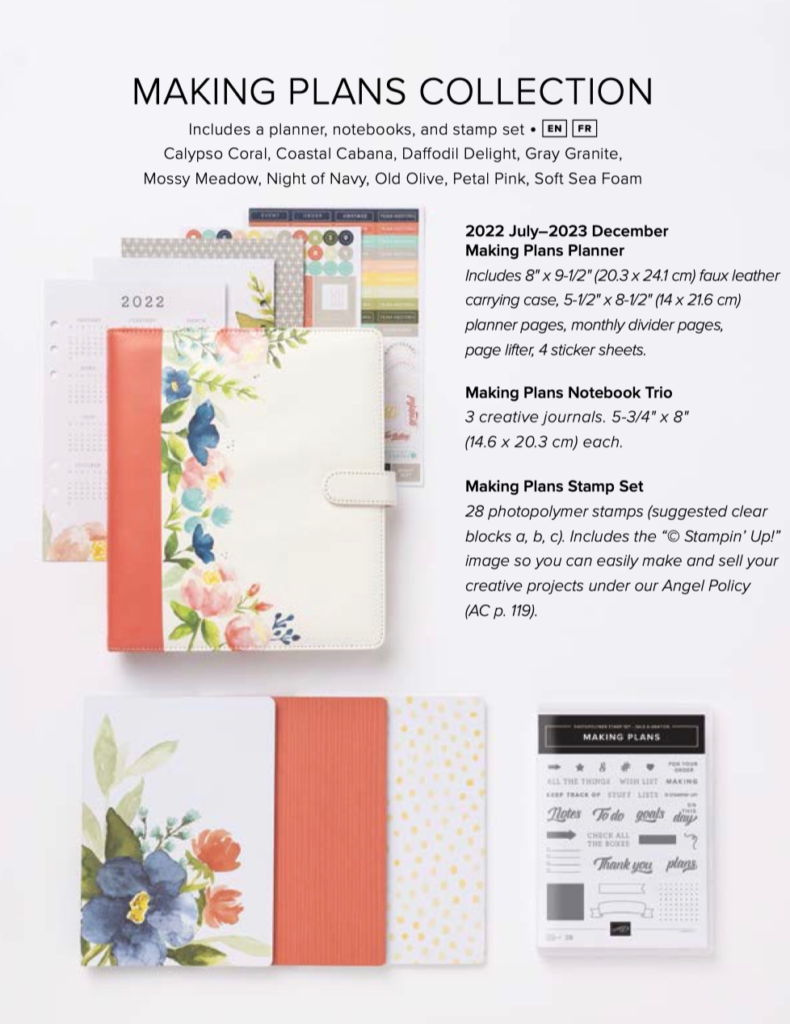 Product List
COPYRIGHT & DISCLOSURE
All images are copyright of Stampin' Up!® 1990-2022 (unless otherwise stated). All content is the sole responsibility of Cazz Boylan as an Independent Stampin' Up!® Demonstrator and the use of and content of the classes, services, or products offered on this web site is not endorsed by Stampin' Up!® All cards and items on this web site are for your personal use, inspiration and enjoyment only and may not be copied for publication or contest submission. Thank you.