Stampin'Up! is a caring, fun and progressive company. Their products are of the highest quality, they produce amazing catalogues to showcase their product and their customer service ethic is like no other. Stampin'Up! make you feel like you are part of one beautiful big family. One I am so humbled to be a part of.
Deciding whether to join up or not is easy!
Is your shopping list over $169? If so, the best value for you is to join Stampin' Up! as an Independent Demonstrator.
Currently when you sign up for the Stampin' Up!® Starter kit you pay only $169 and you receive $235 of product. That's $66 of product absolutely free.
You can pick ANY PRODUCT THAT YOU LIKE which is currently available for purchase.
As an added bonus, any order you make from then onwards is discounted at 20% (minimum) off the RRP.
Don't I have to sell a certain amount though?
YOU ARE NOT FORCED TO SELL.
If you want to retain the discount, there is a minimum of $440 every three months (approximately $117 per month). You can spend this yourself or if you have some customers or friends that order through you, this contributes to the quarterly minimum.
If, however, you don't reach that minimum then all that happens is that you just no longer receive the 20% discount on your product. There are no penalties. You are not forced to stay.
If you choose to join, you also get invited to my Crafting Connections Team. A fun filled group who all love to craft and share the love of everything Stampin'Up!
Phone me on 0421027707 if you have more questions or would like help joining. Email me at [email protected] There are so many benefits to join Stampin'Up! or **** If however you are super duper excited and ready to sign up and join my team now click HERE
I look forward to welcoming you to my fabulous team!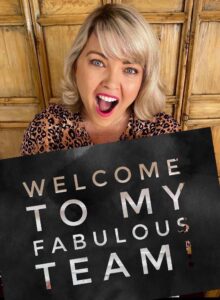 Love Cazzy xo