The moment I saw the Sweet Citrus Bundle in the NEW Stampin'Up! Mini Catalogue I knew I had to have it as it brought back such lovely memories. When my gorgeous boys were little they always came out with sweet citrus puns to make me laugh. For example – Better late then navel, You are my zest friend or my all time favourite – Can you peel the love tonight
It truly brought me so much joy to create with this bundle and to be honest I love how they turned out! My only wish is that you could smell them!! Thats right smell them! I gently rubbed cotton wool with a drop of essential oils over each card to coincide with the fruit! The lime card smells like a luscious Key Lime pie, the lemon card smells so fresh and zesty and the grapefruit has that tart fragrance that we all know too well. I cant wait to send them out!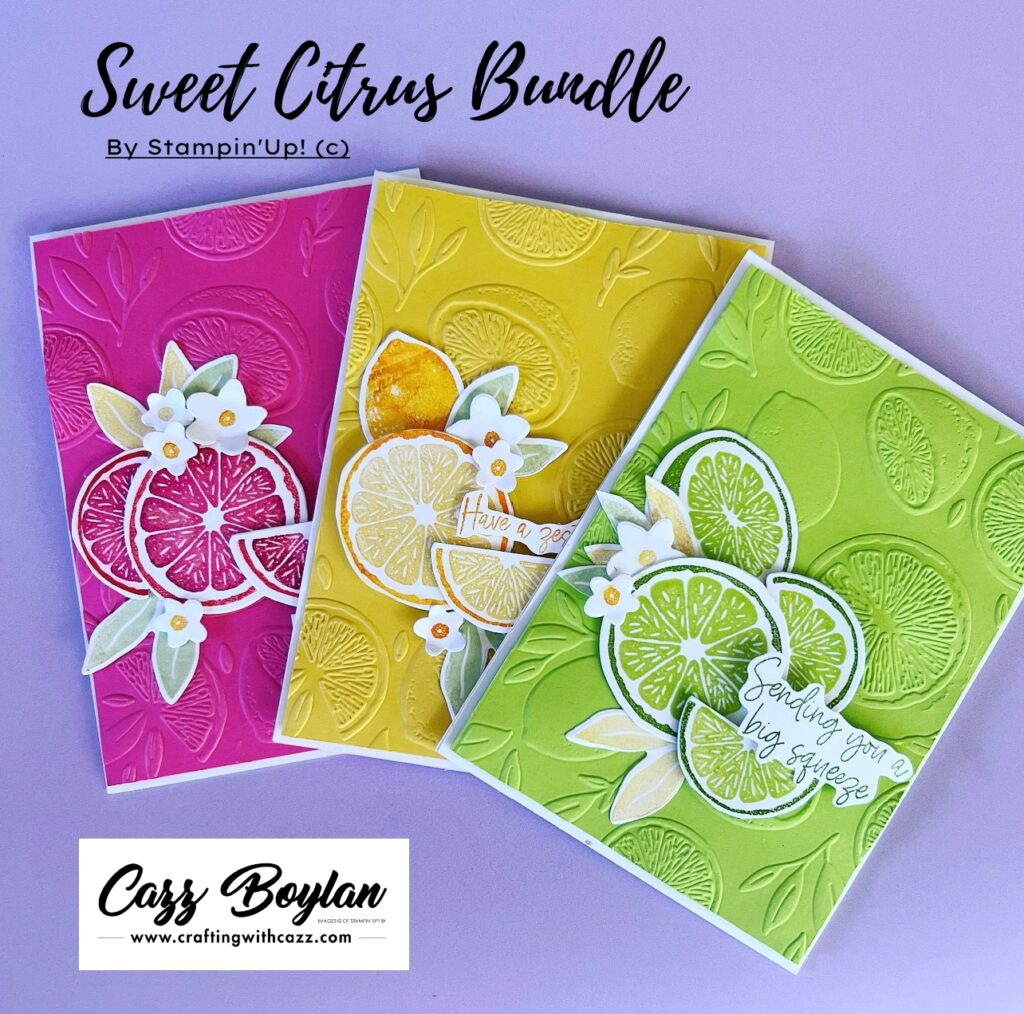 The Sweet Citrus Bundle is three products in one—a stamp set, a 3D embossing folder, and dies! You can use these items separately for a clean, modern look or use them together to create such dimensional images.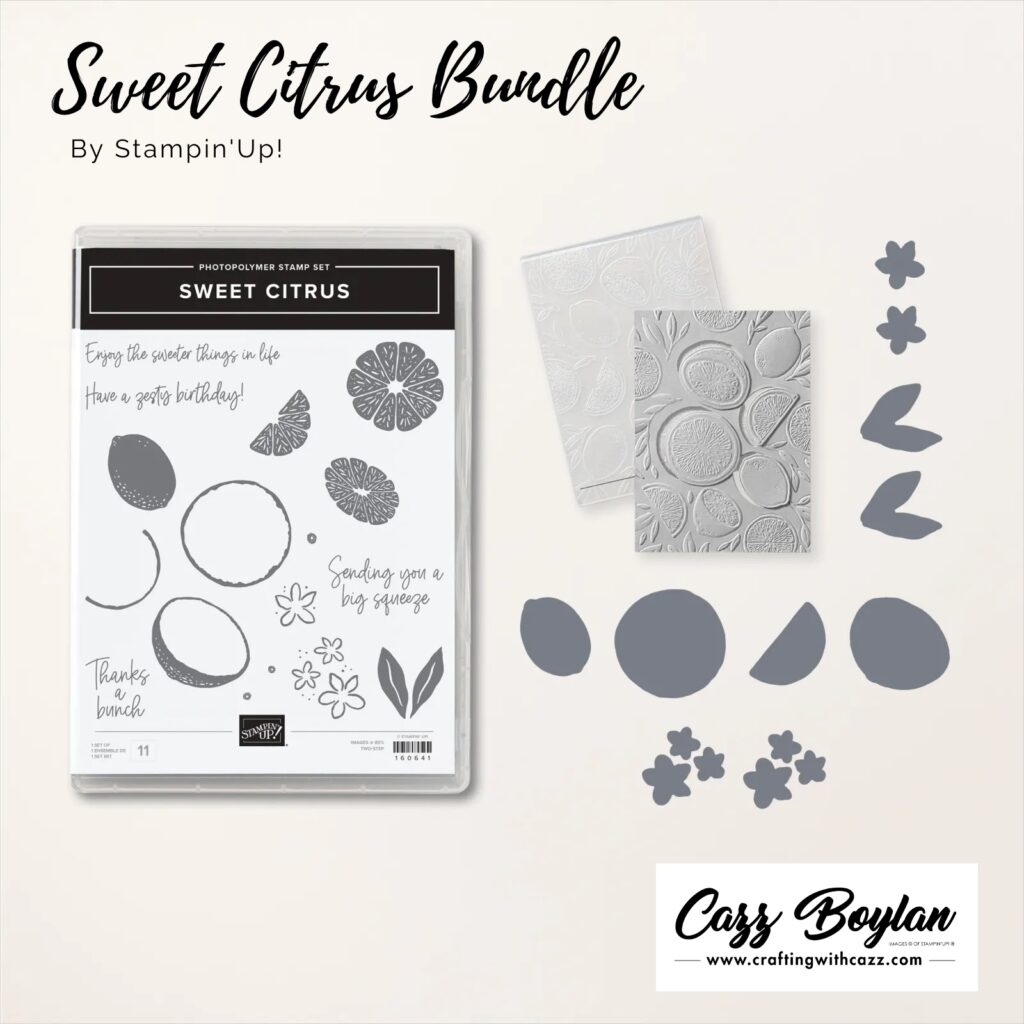 Get texture, depth, detail, and zest out of the Sweet Citrus Hybrid Embossing Folder! The 3D embossing folder features detailed citrus fruit in a modern design style alongside neutral botanical leaves. The included dies are perfect for adding even more dimension to your project.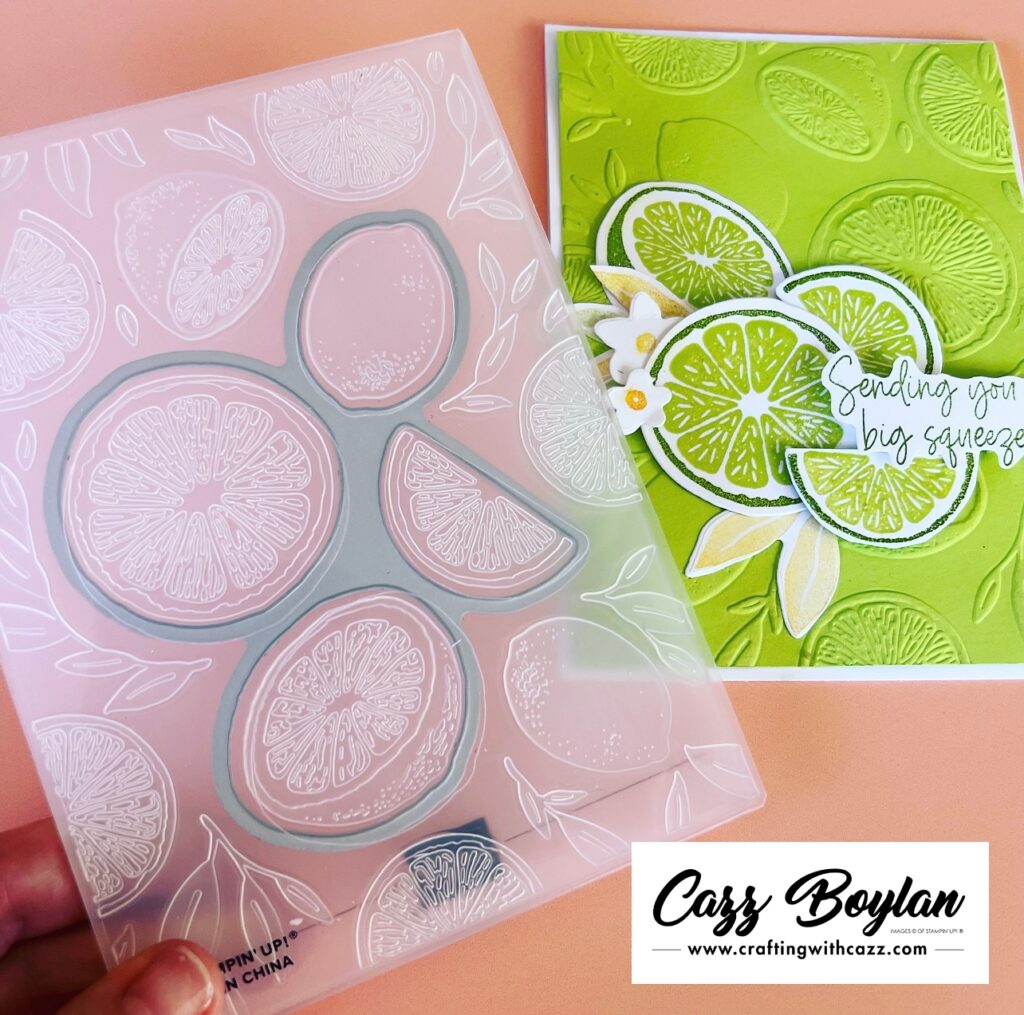 As you can see I have stamped the lime image with Parakeet party then used a dauber with Granny Apple green to give some variance in colour! I add this technique with each of the cards!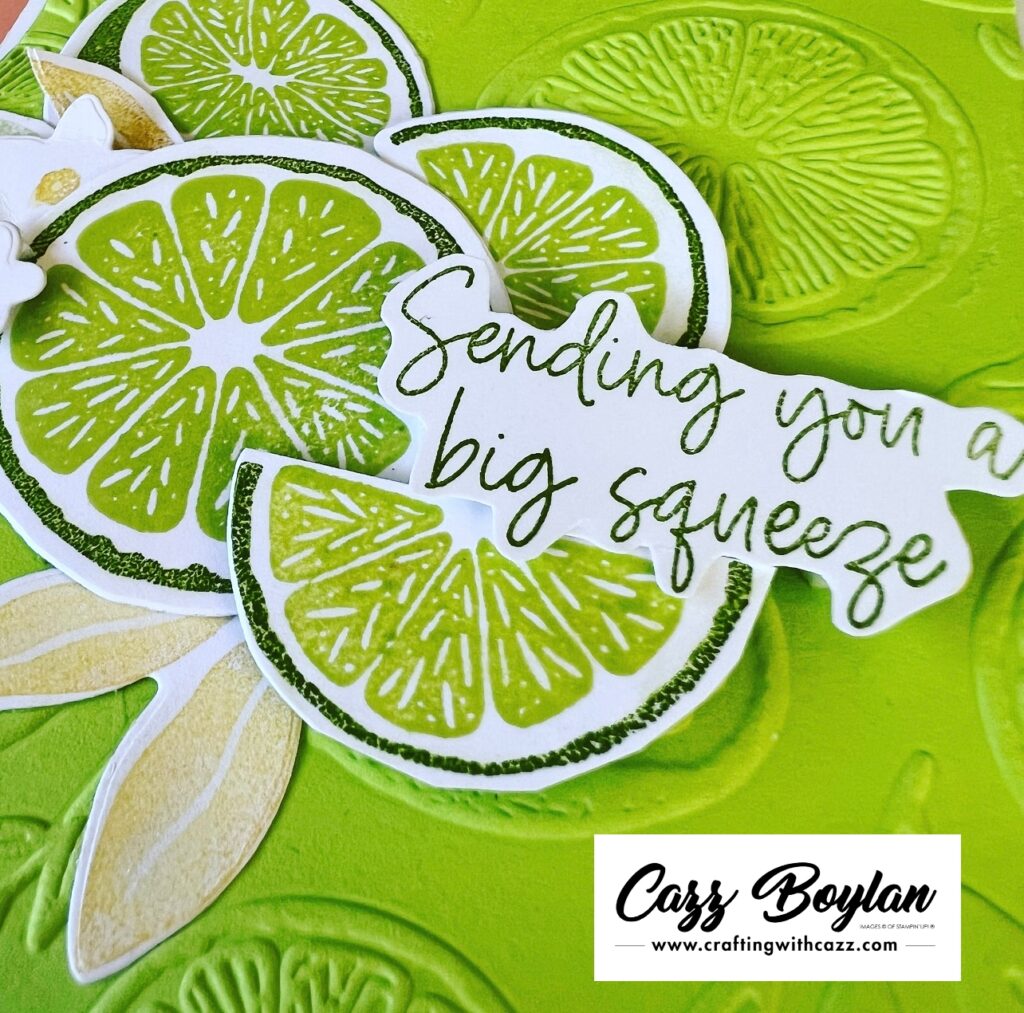 This stamp set is full of zesty image stamps and sweet sentiments to send well wishes to your favourite people! Here are a few more cards to make your day citrusly cool!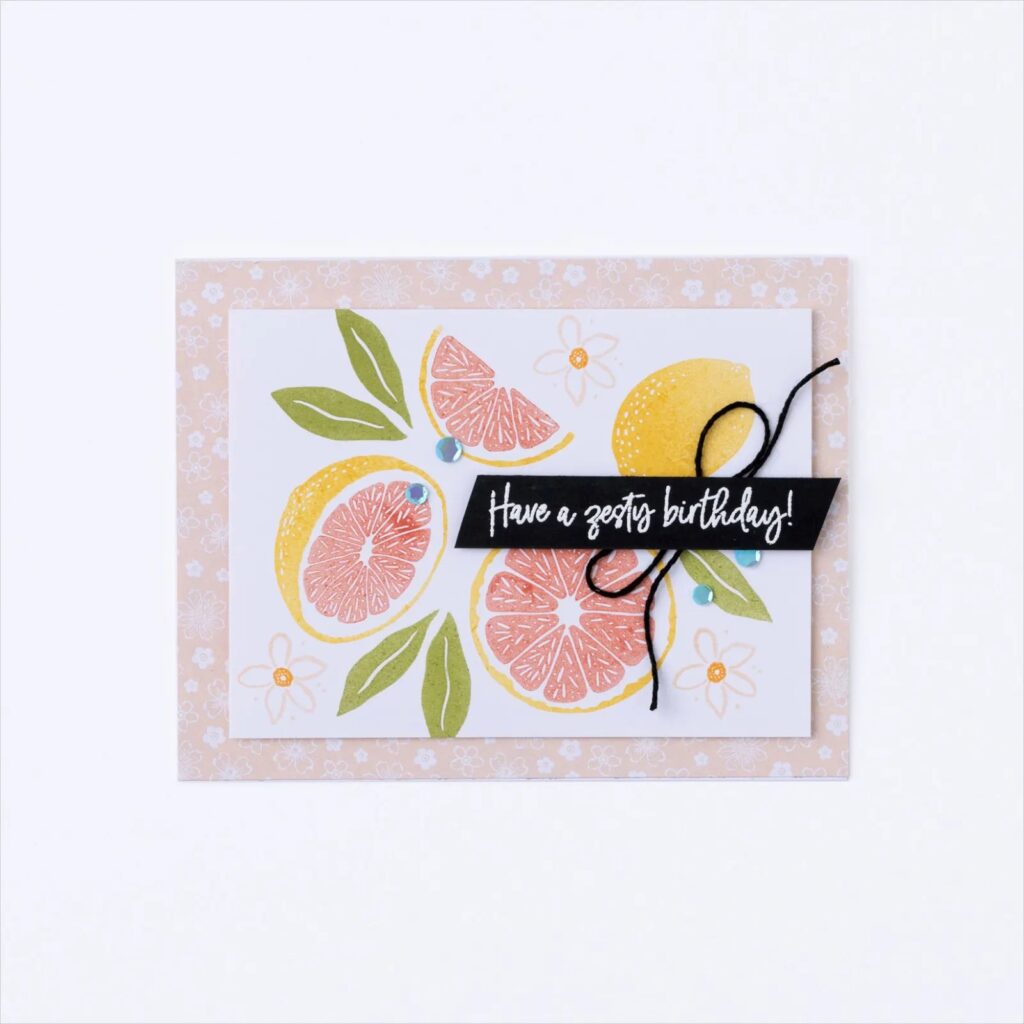 Now DON'T FORGET that right now its Sale-A-Bration time which means YOU get rewarded for spending in my store!
Thats right for every $90 you spend (before postage and handling) you can choose from the special Sale-A-Bration products!
So If you love this Bundle as much as I do then add it to your cart today, I will have everything listed at the bottom of my blog for your shopping convenience!
Ps As my boys would say they give the Sweet Citrus Bundle their peel of approval haha
Happy Stamping,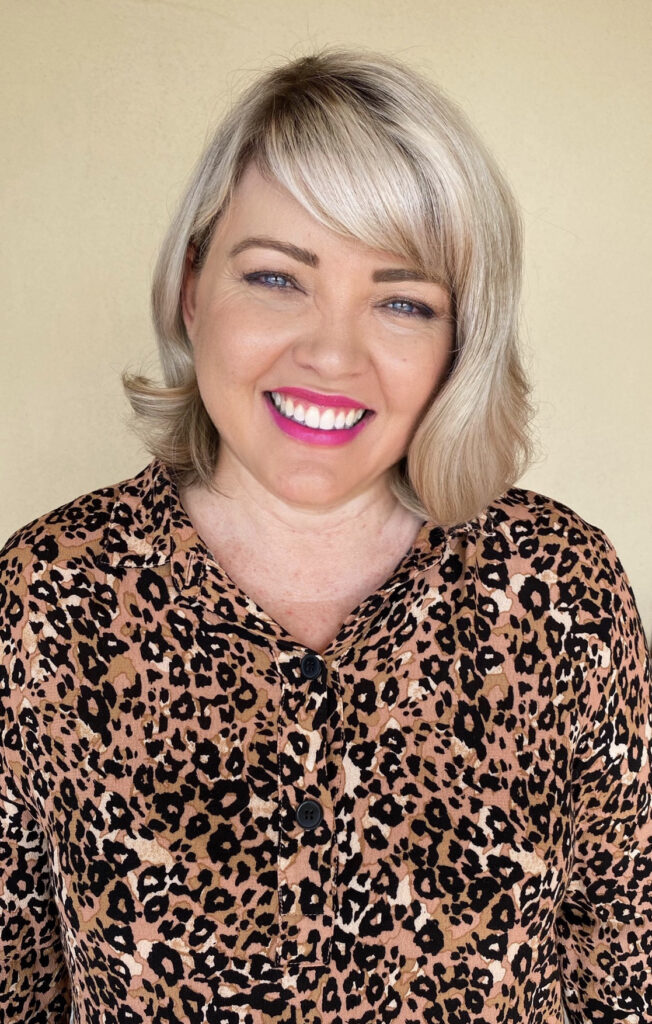 Love Cazz x
JOINING MY BEAUTIFUL TEAM HAS NEVER BEEN EASIER OR MORE REWARDING!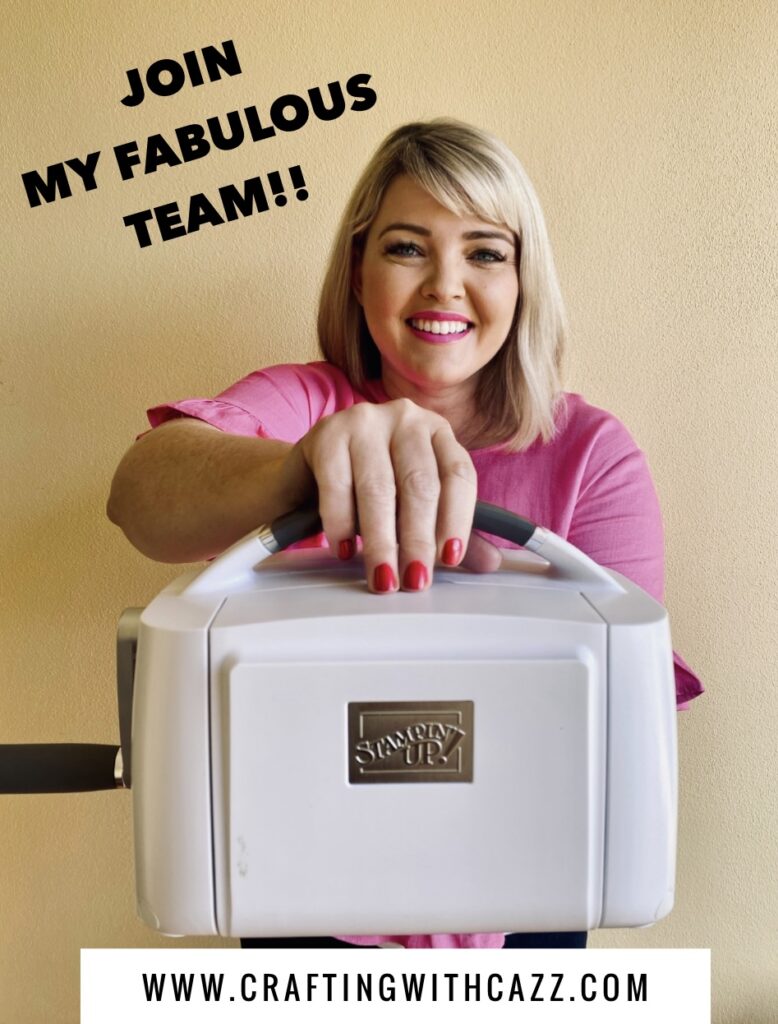 As part of the Sale-A-Bration celebrations you have the choice of purchasing the Starter Kit for $169 and choose $315 worth of Stampin'Up! products of your choice! Thats a whopping $146 worth of FREE product!!
OR MY FAVOURITE OFFER
Purchase the Starter kit for $210 and get either the FABULOUS Boho Blue or the original white Mini Stampin Emboss Machine Mini (valued at $133) PLUS $315 worth of Stampin'Up! products of your choice! Thats the fabulous Mini plus an extra $146 worth of FREE product! Amazing right?
You will also gain early access to all new products, new catalogues plus get sneak peaks and form crafting friendships. Stampin'Up! is dedicated to connecting creative individuals, encouraging creative experiences and helping others all whilst enjoying the benefits of 20 % discount off your future purchases.
Join today or contact me to find out more information!
JOIN CAZZ TEAM TODAY!
Product List
COPYRIGHT & DISCLOSURE
All images are copyright of Stampin' Up!® 1990-2022 (unless otherwise stated). All content is the sole responsibility of Cazz Boylan as an Independent Stampin' Up!® Demonstrator and the use of and content of the classes, services, or products offered on this web site is not endorsed by Stampin' Up!® All cards and items on this web site are for your personal use, inspiration and enjoyment only and may not be copied for publication or contest submission. Thank you.