Can you believe its May already? I don't know about you but hasn't life changed so much since Covid 19 reared its ugly head. I am making sure each day I take the time to appreciate the little things in life. There is ONE major positive, with everything happening around us isn't it so lovely to know we can craft to take our minds of all our worries.
"Our Stamping Sisters Masculine May Tutorial Bundle is here! The guys in our lives need some card love too – especially in these most unusual of times, so we have 5 projects you can create for different occasions or just because.BONUS! When you purchase the bundle in May, choose a past month's bundle FREE on us.
How amazing does this months Tutorial Bundle look? I cant wait for you to create them all!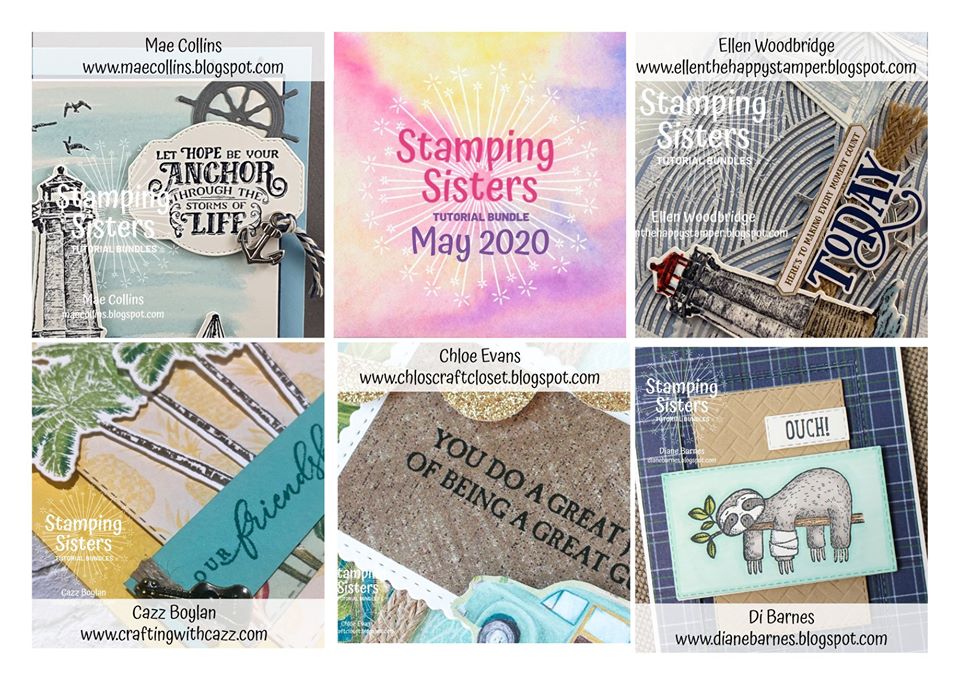 I chose the gorgeous Tropical Oasis Suite to create my card! I absolutely love all the images and sentiments in this set and I am super excited that its carrying over into the new ANNUAL catalogue! So make sure you grab it while it still has 10% off the Bundle! Its one of those sets perfect for any occasion!
Here's a sneak peak of my fun card!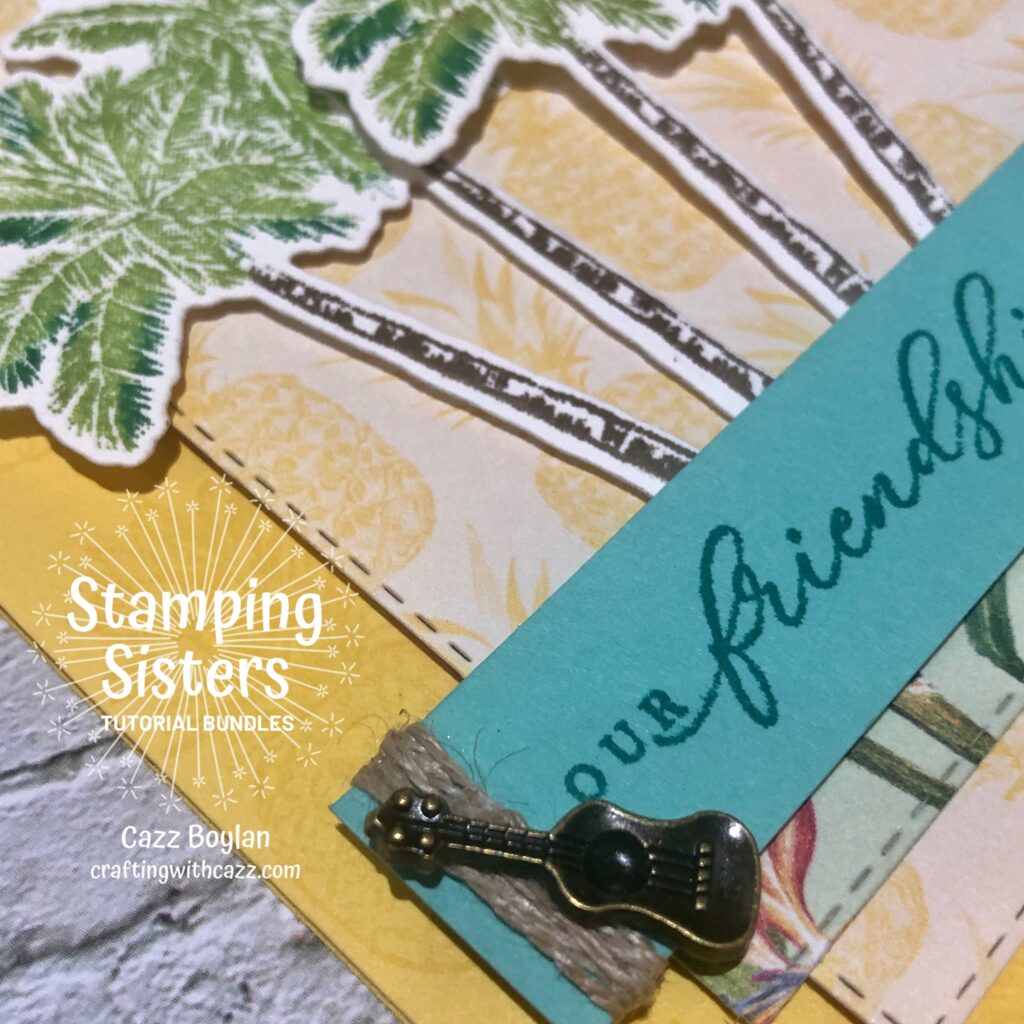 So how do you get your hands on this months tutorial bundle? Easy as 1,2,3.
Option 1 – It's yours for FREE. Yep that's right. If you place a qualifying order of $60* or more through my online store, that months bundle will be sent to you, absolutely free. It's my way of saying Thank You and I really appreciate your on going support. Lets go Shopping!
Option 2 – Purchase it. You can actually purchase the monthly bundle on it's own. Simply click on the MASSIVE paypal button and purchase it! By purchasing this month you will also get to chose a previous months tutorial absolutely free!
Tutorials can be purchased by all crafters from around the world, including fellow Demonstrators. We just ask that you read the disclaimer (found below) and do not share our tutorials with others.
The cost of each tutorial bundle is $15AUD, which is only $3 per tutorial! Once the payment is made, you will be sent a link that will give you access to the tutorial file. If you lose your link, just check out your Paypal receipt and you'll find the link there too.

Disclaimer:
Please use and enjoy this tutorial for your personal projects. Demonstrators/paper craft teachers may also use at face to face events.
This tutorial, including photos, instructions, and any other included information may not be reproduced, shared, or resold in paper or electronic form (e.g. email, message, groups, pages, blogs,
videos, etc). Stampin' Up! Demonstrators may use tutorial as a printed reference for face to face events.
Option 3 – Join my beautiful Team!! Yep, I love to spoil my team and so as a little welcome, you will receive that current months tutorial bundle for FREE. Yippee!!
Thank you as always with your ongoing support! Please stay safe, stay home if you can and I cannot wait to see what you create with these beautiful tutorials.
Happy Stamping and stay safe
Love Cazz x