Oh my goodness the Stamparatus  is going to be the best thing since sliced bread! Huge claim I know but when you get your hands on this little baby you too will realise how amazing it is to create with.
Want to see what all the fuss is about? Check this quick clip out.
https://www.youtube.com/watch?time_continue=12&v=3teCr7Xo4G8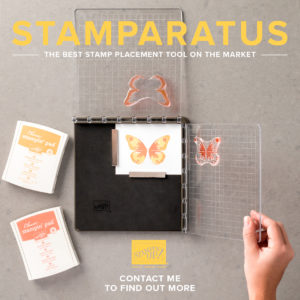 The Stamparatus will change the way you stamp, and before long, you'll wonder how you crafted without it! Why do YOU need one? You'll fall in love with stamping all over again when you learn everything you can do with it! This amazing product will be available in June with the launch of the fabulous Annual Catalogue.
Here are some of the reasons why you will love it!
Make multiples with ease
Consistently stamp crisp, clean images
If you want a darker impression, apply more ink and restamp—no need to start over
Make fewer mistakes, saving time and money
Easily create 2-step, 3-step, and 4-step stamped images using reversible plates
Develop new and specialised stamping techniques with adjustable stamping plates and precision placement
Compatible with Stampin' Up!'s red rubber and photopolymer stamp
Foam mat to use with photopolymer stamps
Rulers and gridlines for quick measuring
2 open sides so you can stamp on larger paper
2 reversible plates: a total of 4 surfaces to work with
2 magnets to hold the paper in place
Magnet storage areas
Retail Price–$85.00 AUD/$99.00 NZD
I will be hopefully posting some quick tutorials for you are able to view.
If you have any questions please do not hesitate to contact me.
Till next time, Happy Stamping,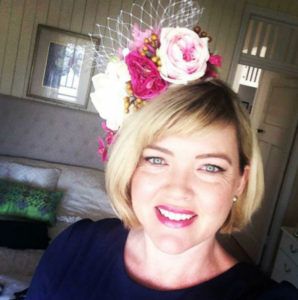 Love Cazzy xo