Hooray it's September 1st, which means its my Birthday month! I want to celebrate with you by giving away a NEW Stampin' Cut & Emboss Machine!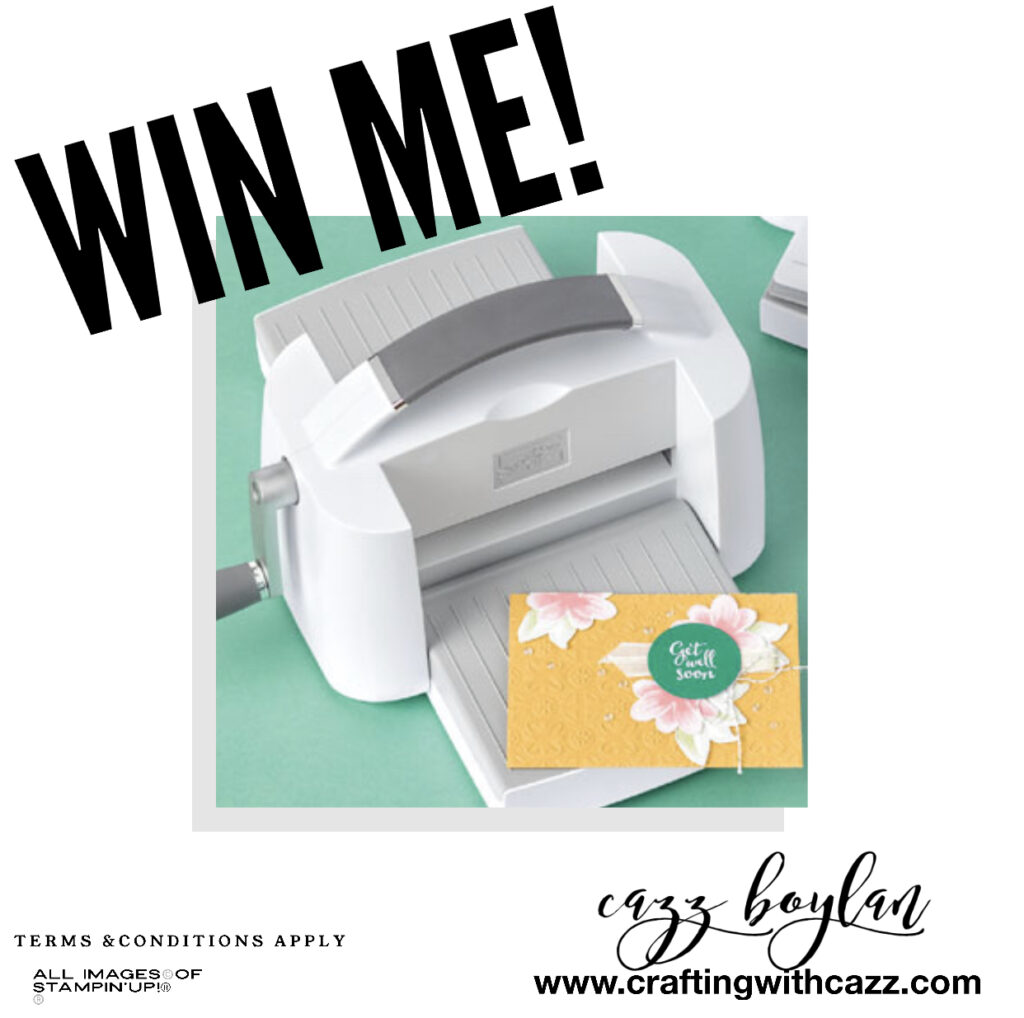 Yes, that's right I am giving away a FREE Stampin' Cut & Emboss Machine and its very simple to win! To enter to win all you need to do is place a minimum order from September 1st – 30th with me using this months Hostess Code GSRESKSH.
Heres all the details –
Place a Stampin'Up! order with me online or in person and get one entry for every $50 you spend (p/handling not included)
You MUST use the Hostess Code GSRESKSH to be eligible to win
Place any order of $50 from the 1st – 30th of September and the winner will be announced live October 1st.
You are not limited to how many entries you have, for every $50 you will receive one entry into the draw!
If the winner has already purchased a Stampin' Cut & Emboss machine they can choose $209.00 in FREE product!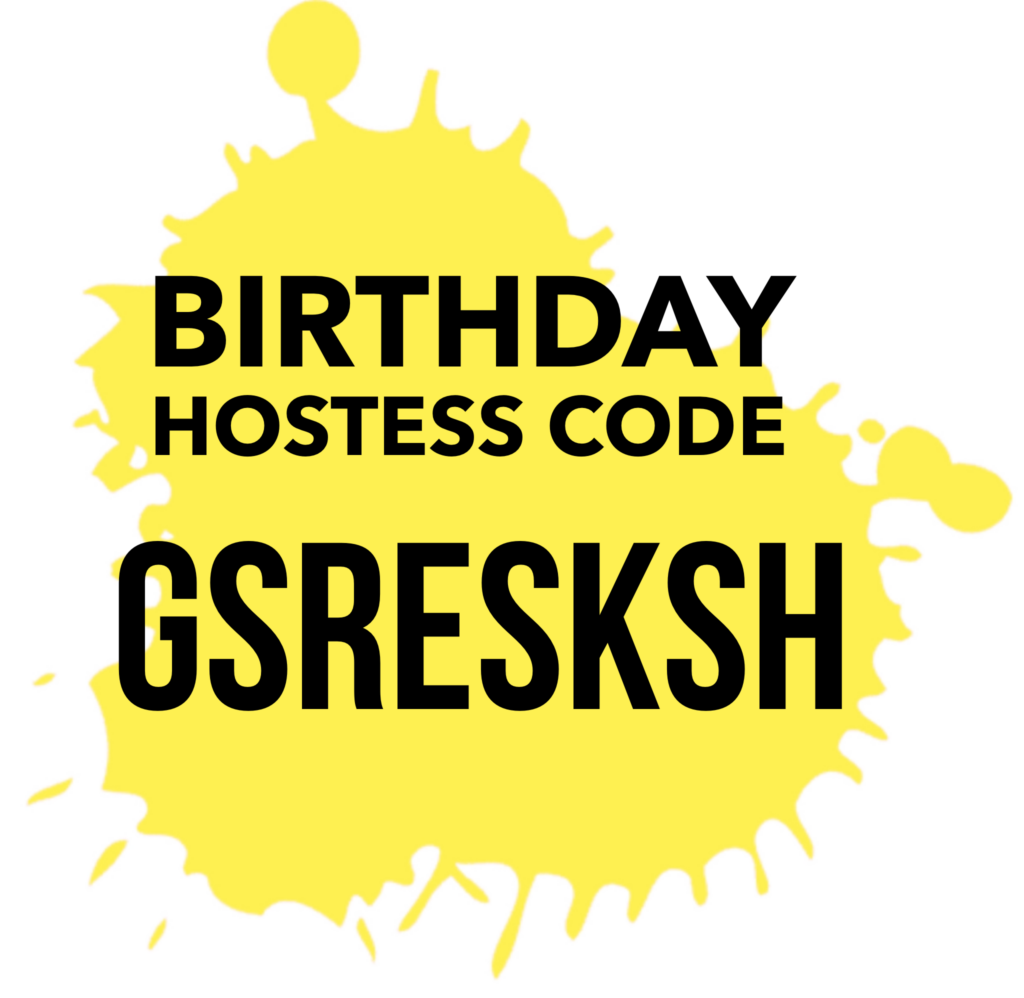 If you don't win don't worry you wont miss out for every non winning entry you will receive a gorgeous pack of sparkly embellishments to enjoy!
Good luck and I hope your September is as special as mine!
Happy Stamping,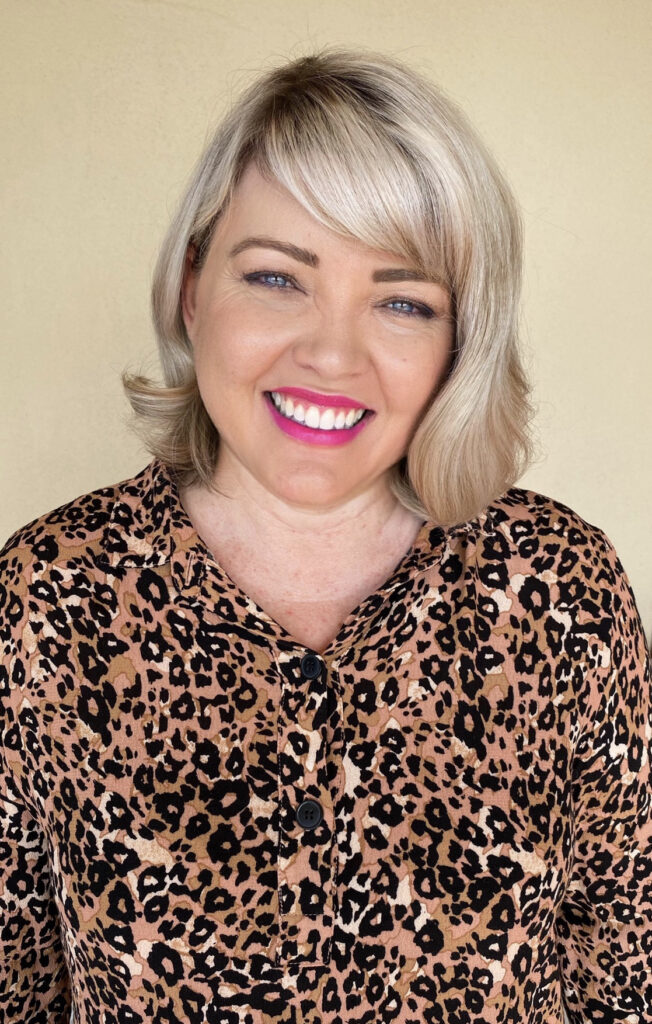 Love Cazz x
.
Would you like to join my beautiful team and get 20% discount off all your future purchases? How about purchase from new catalogues a month earlier then anyone else? If you would like to be a part of this exciting opportunity then Sign up here and join my beautiful team! – Join My Beautiful Team Now!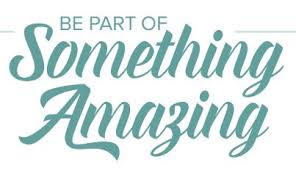 Need some fabulous new Stampin'Up! products then now is the time! Use this months Hostess Rewards Code GSRESKSH with any order under $250 Shop and receive and extra gift from me and a chance to win the Stampin'Cut &Emboss Machine Prize for this month! – SHOP NOW

Copyright and Disclaimer Notice
All images are copyright Stampin'Up!® 1990-2020 (unless otherwise stated). All content including this competition is the sole responsibility of Cazz Boylan as an Independent Stampin' Up!® Demonstrator and the use of and content of the classes, services, or products offered on this web site is not endorsed by Stampin' Up!®. All cards and other items on this web site are for your personal use, inspiration and enjoyment only and may not be copied for publication or contest submission. Thank you x