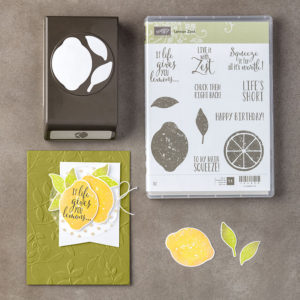 As soon as I saw this gorgeous bundle in the catalogue I had to have it! Who doesn't love Limes and Lemons right?
You can add a little zest to your life, even on the most bitter of days. When life gives you lemon stamps, make lemon- stamped projects!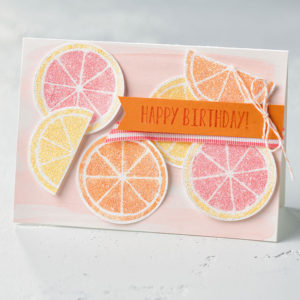 I love that I can make these stamps into lemons, limes, oranges and grapefruit simply by changing my ink colours!  It's a happy and fun stamp set with some great sentiments.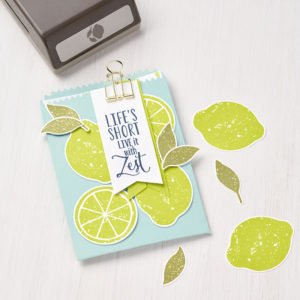 This card was so simple to create because the Lemon Builder Punch and the 1-3/4″ circle punch did all the work for me, all I did was stamp and punch the pieces.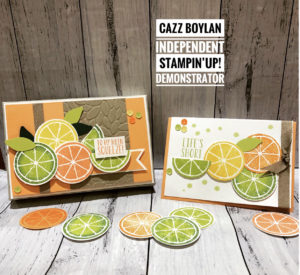 Card Recipe
Card Base: Peek a Boo peach 18cm x 13.9 cm
Card Front: Whisper White 14cm x 10cm
Fruit: Whisper White
Leaves: Lemon Lime Twist
Classic Weave Ribbon -Crumb Cake
Tips
Create this card by stamping your limes, lemons and oranges in Daffodil Delight, Peek a boo Peach and Lemon Lime Twist ( I used a dauber to sponge Tranquil Tide around the edges of the lime)
Fold your Peek a Boo Peach card base in half. Using your aqua painter drip watered down Lemon Lemon Lime Twist randomly over your card front.
Adhere your bow to your card front and mount to the base.
Punch your fruit out using the 1 3/4″ punch and leaves using the Lemon Builder Punch
Stamp your sentiment in Lemon Lime Twist and then add your Fruit using Dimensionals.
Finish your card off by adhering leaves with a glue dot
I wanted to show you the versatility of the matching fabulous punch! I had loads of fun with my girls on the weekend creating these gorgeous roses with the Lemon Builder Punch.
It was so easy to create too!
All you need is 11 lemons punched out. One 1 3/4″ circle punch, a bone folder, Snail and Tombow.
TIPS
Cut a 1 cm slit up the centre of each lemon punch. Using your Bone Folder curve each Petal ( Lemon)
Add snail and fold the cut edges in to create a petal. You will need to adhere 5 for the 1 3/4″ circle base working the petals around.
The next four petals will be adhered closer together and then with the last two create the throat of the flower.
You can add a button or create your own stamen with Daffodil Delight Cardstock.
SHOP ONLINE: My online store is open 24/7 and you can always shop for the supplies I have used to create any of the projects on my blog. Click on the Descripton of the products at the bottom of the post to be taken right to my online store.
QUESTIONS: Do you have any questions? Please leave me a comment or send me an email to [email protected]
ARE YOU IN AUSTRALIA & NEED A CATALOGUE? Let me send you one (if you don't already have a demonstrator) Email me with your postal address to [email protected]
Dont forget if your order is under $169 please ensure you use April's Hostess Code PWC6MPAE.
Happy Stamping,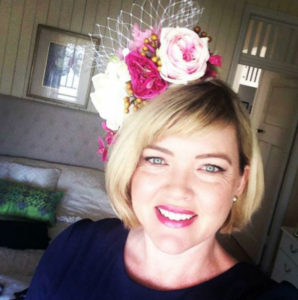 Love Cazzy 
Products Used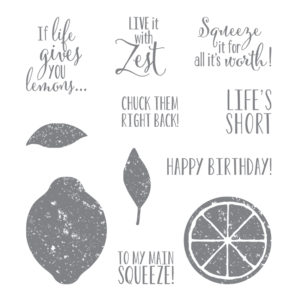 Lemon Zest Wood Mount Stamp Set 
143805  Price: $59.00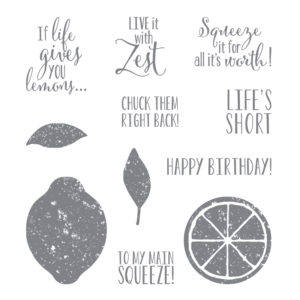 Lemon Zest Clear Mount Stamp Set
143808  Price: $35.00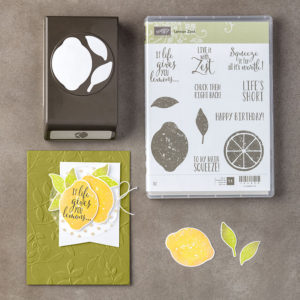 Lemon Zest Bundle (Bundle and save 10%)
Wood Mount Bundle   145359 Price $72
Clear Mount Bundle 145360 Price $59.25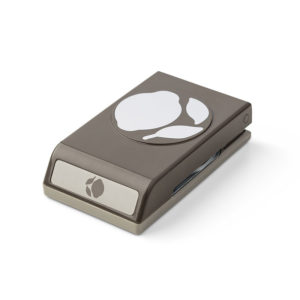 143712 Price $31.00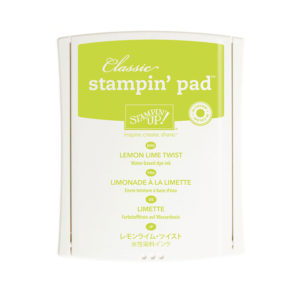 144086 Price $11.50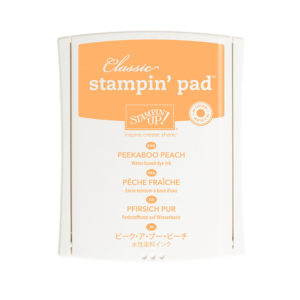 141398 Price $11.50
126944 Price $11.50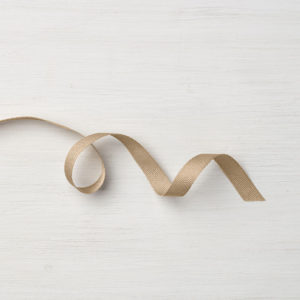 Crumb Cake 3/8″ Classic Weave Ribbon 
144162 Price $12.25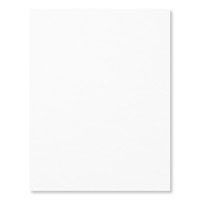 106549 Price $15.75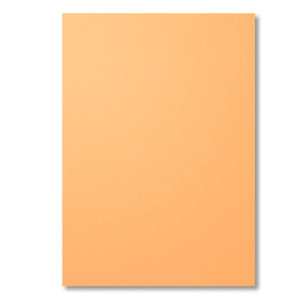 141422 Price $ 14.00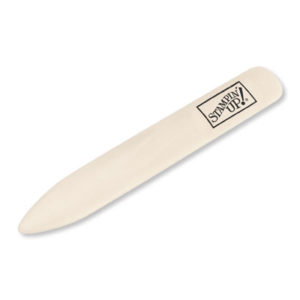 102300 Price  $12.00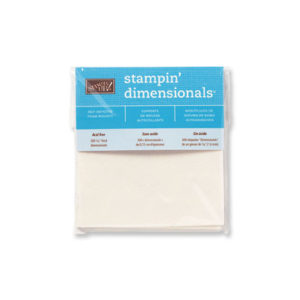 104430 Price $6.00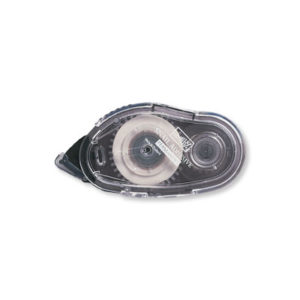 104332 Price $10.00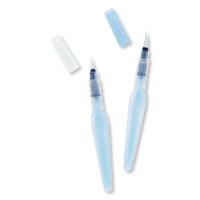 103954  $20.00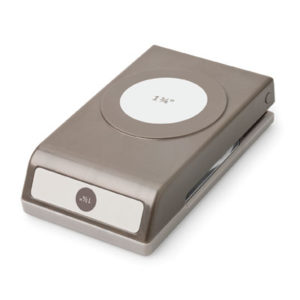 119850 Price $31.00